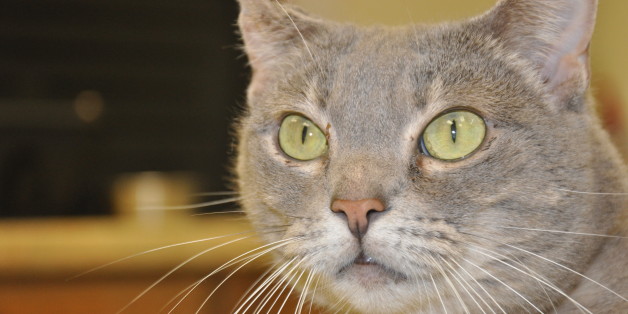 It's not just humans who suffered through the government shutdown.
King Street Cats, a feline rescue based in Northern Virginia, "is feeling the impact of the ongoing government gridlock as an unprecedented number of former feline residents are being returned to the all-volunteer run shelter," the group said in a heartbreaking press release:
Since June, the no-kill, free-roaming rescue has been alarmed at the marked increase in requests to return cats, many adopted 8 or more years ago making them now senior cats. Chief among the reasons given by families for returning their cats is economic hardship, exacerbated by the government sequester and recent shutdown.
And as if that's not sad enough, which it is, one of the kittehs looking for a home lost her family not due to economics, but in a plane crash. (Yes, we're bereft, too.)
Here are some of those seniors who need a second chance:
SUBSCRIBE TO & FOLLOW THE MORNING EMAIL
The Morning Email helps you start your workday with everything you need to know: breaking news, entertainment and a dash of fun. Learn more