While it's easy to get hung up on clothes and forget about accessories, shoes, bags and hats are what make an outfit.
This week, stars like Jennifer Garner and Rachel Zoe showed us the power of a splashy handbag, while Karolina Kurkova made a bold move in not one, but two cuffs.
Check out our favorite accessories of the week and let us know which have been added to your wish list!
Jennifer Garner's Prada purse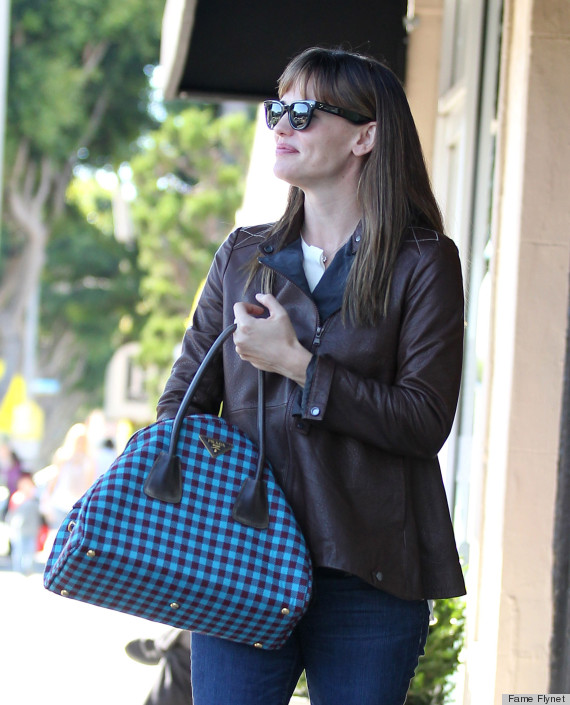 Garner always keeps her clothes very simple and has fun in the accessories department. Purses, shoes and bags are a great place to try new trends, and this gingham handbag is making us jump for joy.
Rachel Zoe's Givenchy clutch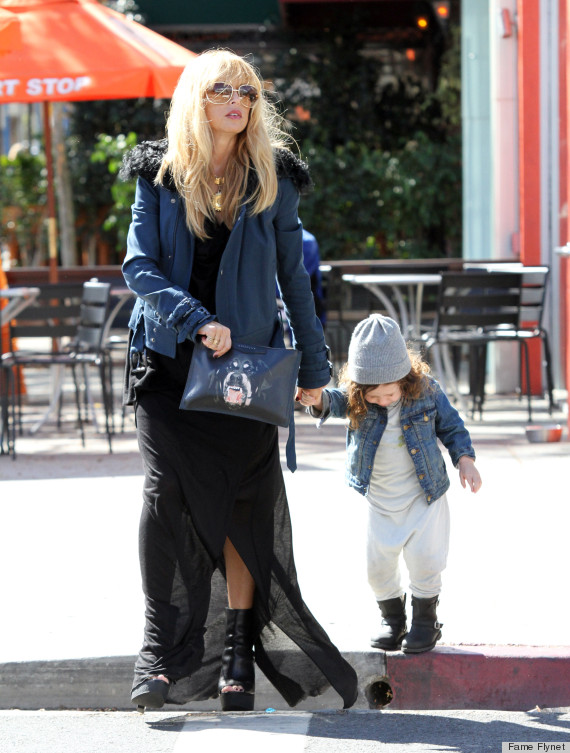 No need to buy a Halloween costume when you've got this scary clutch.
Alessandra Ambrosio's hat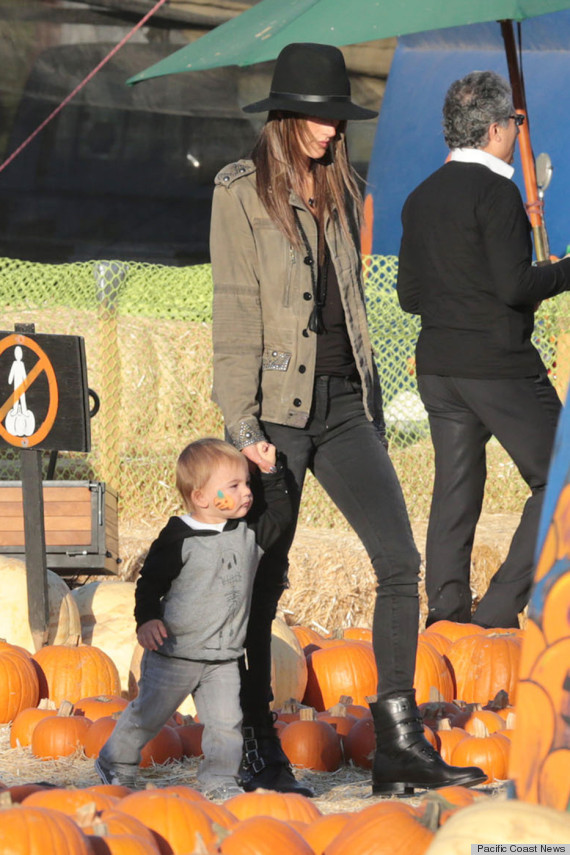 Not only is Ambrosio's hat stylish, but it's also a practical way to keep the sun off her face while she's in the patch!
Kate Bosworth's Burberry handbag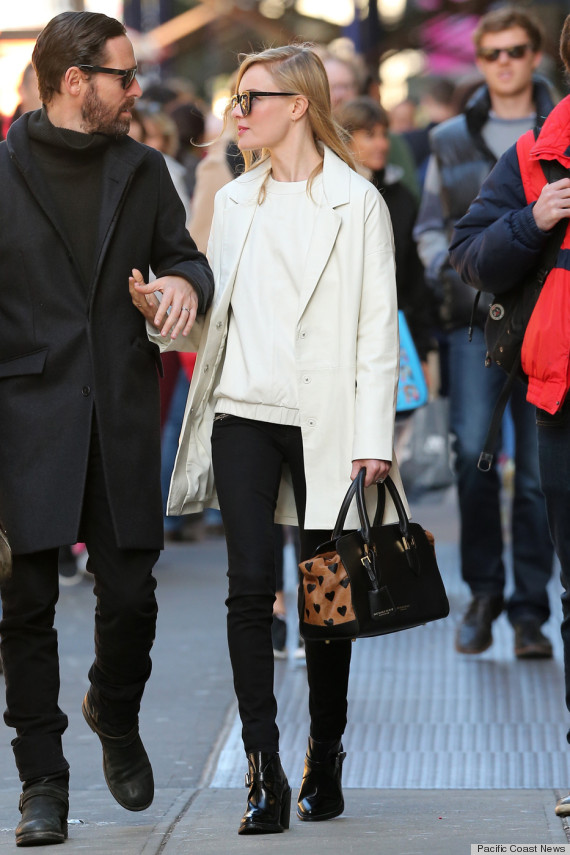 We know heart motifs are a little cliché, but not when they're done in calfskin.
Sofia Vergara's Valentino pumps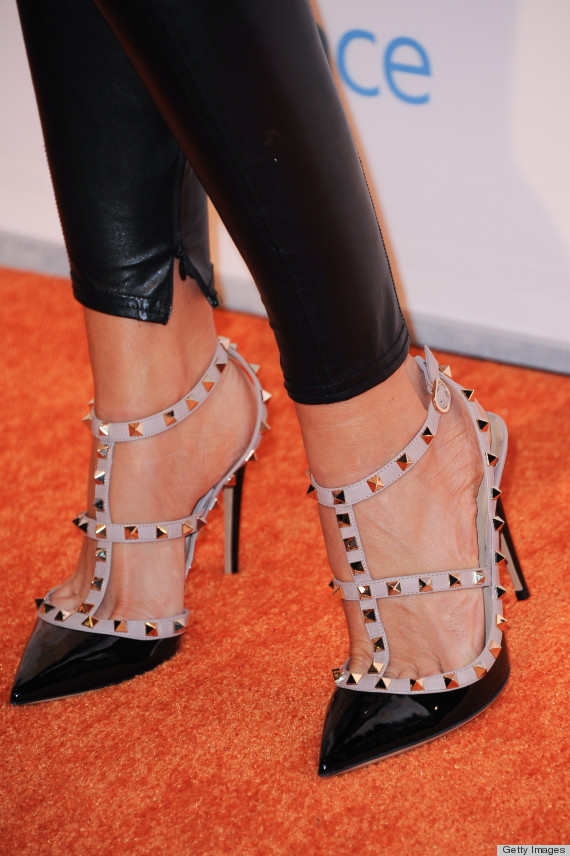 There is a reason that every single star owns these shoes -- they are that cool.
Laura Whitmore's pumps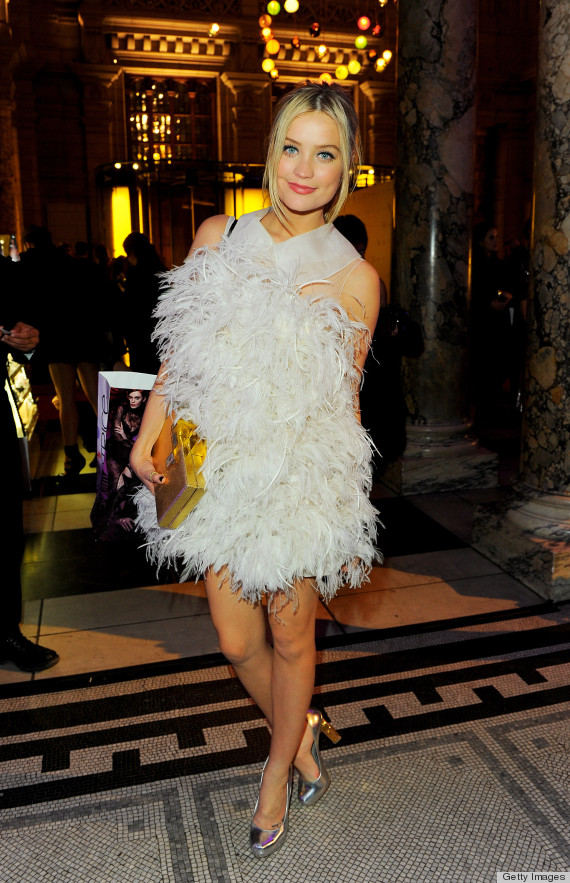 Okay, we admit it, we're a little iffy on the dress, but we're always on board with a metallic pump!
Karolina Kurkova's cuff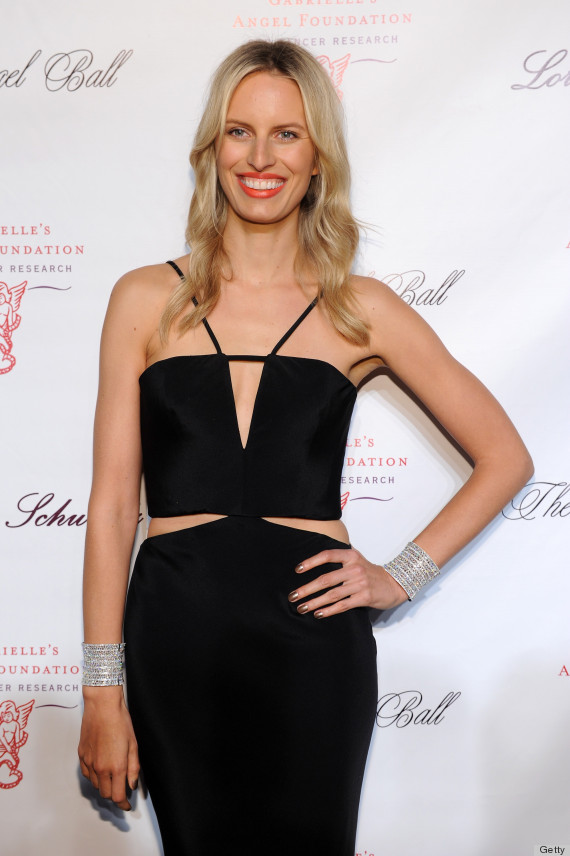 Why wear one cuff when you can wear two?
Here are some more of our favorite accessories:
Whether you want to admit it or not, it's tights season. But hey, no need to go with a boring black opaque pair. Spice things up with sheer, patterned tights.

Reflective sunnies are all the rage right now, and for a good reason. They make any outfit instantly cooler.

Khloe's outfit is rather plain, but by adding a chunky gold chain, she made her look fashion-forward and edgy.

Walsh's hat helps her stay incognito and in style. And those shoes are both insanely creepy and insanely awesome at the same time.

We love how Kris used a bright red bag to add a pop of color to her otherwise neutral look.

When people think about accessories, headphones rarely come to mind. But a metallic pair, like the ones Wilde is wearing, can totally edge up any look.

Bella Thorne's necklace steals the show because she's wearing it with a strapless top -- the perfect neckline if you want your accessories to really shine.

In a sea of aviators, it's refreshing to see Stefani in a pair of striped wayfarer-style frames. There is no way she is going to blend into the crowd with these sunnies!

Upon first glance, this supermodel mom looks like she's just wearing casual weekend attire, but her fire engine red purse with a hint of cheetah print make her paparazzi-ready.

The actress' clutch is so cool because it is lined with animal print, adding visual interest to this tiny purse.

What a badass clutch for a seriously stylish outfit. Chopra looks ravishing from head to toe, and this metallic gold Louboutin bag is the icing on the cake.

These mint green strappy heels are just beautiful. We love how they add a pop of color to her floral dress, and the ties on the top provide an espadrille-like flair.

This multi-colored clutch works wonders with Allen's pink nails, and the varying shades of purple add a sweet final touch to her bright look.

You can never go wrong with a classic, and Longoria pairs her Chanel bag perfectly with jeans and a white tee -- quintessential fashion staples.

Bingbing's bag gives her all-black ensemble the right punch to make her plain outfit look very fashion-forward. We're digging how unique and bright the color is.

We never thought we would say this, but Klum makes these Birkenstocks look so cool. And what girl doesn't want a comfy shoe when she's running all over New York City?

How do you accessorize a simple dress? With gold shimmer, of course! Abdul's sophisticated clutch is so shiny and lovely, we want to find fancy events just for an excuse to wear it.

We thought cat-eye glasses were out of style right now, but here's Kerr wearing a tortoise-shell version and looking like one super-stylish mom.

We may be skeptical of cut-outs on clothes, but not on shoes. Union's take the basic black pump up a notch with a catchy cut-out on the side.

This is a summer look that exudes sophistication. Eve's woven open-toe heels are the perfect choice for an outdoor event, and her sleek tote is simple yet eye-catching.

It's hard to make a tote look really fashion-forward. Its main purpose is practicality more than anything else. However, Ora's two-tone bag is a fashionable alternative for an everyday look that can also easily transition into fall.

Kitschy and crafty designs are having a moment right now. We've mostly been seeing this trend on dresses and skirts, but Gomez's clutch takes the cake as it cleverly amps up a basic white dress.

Solange is officially the queen of cool. Case in point: these edgy pumps. There are so many patterns going on here but -- of course -- she manages to make it look like all of them were meant to be worn together.

We know gold and metallic are super in right now, but Collette changed the game up with these amazing hot pink strappy sandals with a classy gold plating.

Mamet took a chance and mixed a delicate statement necklace with a hard-edged leather dress. The two couldn't complement each other better.

Sometimes, perfectly matching everything works wonders. We love how committed Roberts' look is, particularly that futuristic square Tory Burch clutch!

Snakeskin makes a comeback, and it's never looked better.

Stefani is the epitome of cool. We love how her yellow glasses work magic with her signature red lips. Also, her bag is the picture of minimalistic awesomeness.

We need to grab a pair of shoes like these, pronto. Metallic is so great for an end-of-summer look. The shininess is fresh yet polished, making it a perfect style to transition into fall's more serious trends.

This "Game of Thrones" star's dangly gold earrings could have dated her ALICE by Temperley dress... but she offset the antiquey jewelry with unique sandals featuring a killer folded heel.

Richie's gold chain necklace adds just enough flair to a laid-back island vacation outfit.

Only Solange could pull off such a contrasting look, appearing funky and cool with intricate earrings and cutesy satin bowed Prada sandals. We bet we'll see more stars wearing these come the end of summer...

Farmiga's shoes are sophistication to a tee. Note how a metallic gold stripe amps up the otherwise basic heels, breaking up the black and white.

This is a prime example of how accessories can be used to transform a simple dress from day to night. Palermo kept things light and fresh during the day with nude flats and a great large summer tote bag. Then, she got funky at a nighttime event with very on-trend tribal-inspired shoes and a matching necklace.

White pumps are definitely trendy right now, so we love that Ora stepped out in these intricate white leather sandals. They definitely amp up her basic dress.

Only Holmes could look this chic while taking Suri to gym class. While her tortoiseshell sunglasses aren't as funky as Stone's, we absolutely cannot get enough of Walker's designs and love how these boast an oversized dramatic flair.

We feel as if only certain people can adequately wear a turban, and Hudgens proved that she is one of those lucky few when she stepped out with this awesome leather headpiece. Her Givenchy oversized bag is edgy and handy for running errands.

This metallic-gold bag is seriously making a statement. We love how its brightness can spark up a basic look. It makes it so easy to just throw on a simple dress or shirt and shorts and use the purse to stay noticeable.

This is how you add some oomph to an LBD. Moss' Louboutin sandals steal the show and we're not complaining. The multi-colored neon shoes are seriously eye-catching and fabulous.

Seriously, how cool are these glasses? We love how they take the traditional retro tortoiseshell look up a notch and feature bright blue lenses. "When in Rome," right?

Time to mix it up for the summer with some fresh accessories! So what's going to make sure you're hotter than the weather? We're counting down the top 5 accessories you'll need to be sporting!
Want more? Be sure to check out HuffPost Style on Twitter, Facebook, Tumblr, Pinterest and Instagram at @HuffPostStyle.