Glenmorangie's Ealanta -- a single malt that was hidden away for almost 20 years -- has been named the best whisky of the year by celebrated whisky expert Jim Murray.
"Not only did it blow one away with its deftness, beauty and elegance, but it gave an aroma and taste profile completely new to me in over 30 years of tasting whisky," Murray told the news outlet.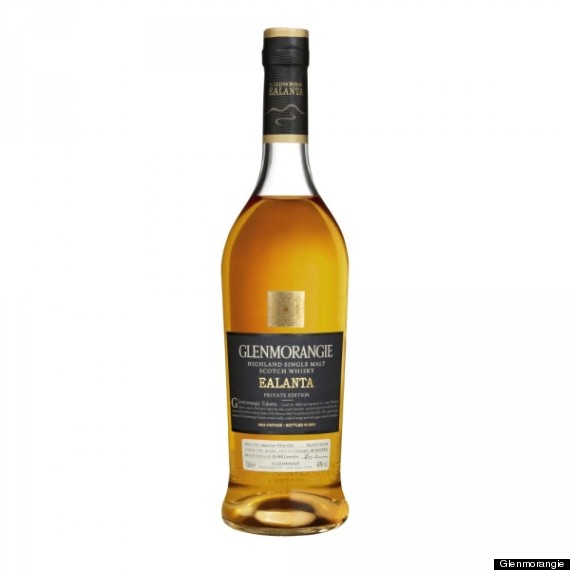 "Glenmorangie Ealanta pipped others to the post because it went out and did something different," Murray said.
Dr. Bill Lumsden, Glenmorangie's director of distilling and whisky creation, told the Scotsman the single malt was put in virgin white oak casks in before being hidden from prying eyes.
"I hid the barrels in a corner of a warehouse 19 years ago so the whisky didn't get used in a blend. I first opened [them] three or four years ago and realized I'd created something different," he said.
Thus far, it seems that whisky lovers are thrilled with how the Ealanta has turned out, though some have complained about the $120 price tag.
Blog NY Loves Whisky called the single malt an "intriguing light whisky" with an "accessible" palate. However, the blog added that the booze was a bit "pricey to be an everyday dram."
FOLLOW HUFFPOST