A Northwestern uniform that was meant to support wounded troops, may have crudely offended the very people it was supposed to honor.
But some critics have found the flag getup pretty crass, considering that the red stripes appear to be bleeding –- from the helmet down to the cleats.
"Isn't 'flag covered in blood' a little on-the-nose for something honoring a group that operates programs for injured veterans?" wrote Tom Socca for Deadspin.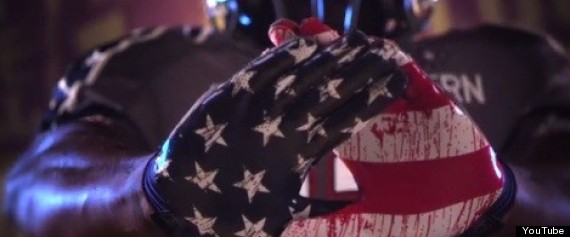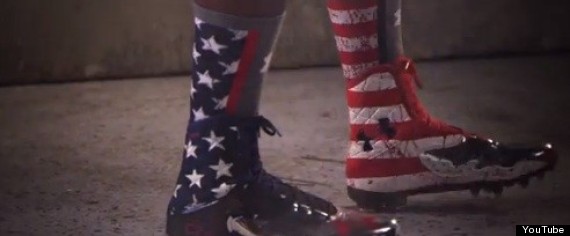 The players will auction their jerseys after the game and 100 percent of the proceeds will go to the charity. Ten percent of the online sales for the $74.99 jerseys will benefit the organization.
While the college and the clothing company have gotten flak for their "bloody" uniforms, Under Armour said that it didn't intend to design something gruesome.
"The Northwestern University football uniforms designed by Under Armour in support of Wounded Warrior Project feature an authentic distressed pattern which depicts a flag that has flown proudly over a long period of time," the company said, according to SB Nation.
Blame game aside, the important thing to remember is that injured veterans need our help. Learn more at the Wounded Warrior Project.
Also on HuffPost:
Companies That Work To Hire Veterans
SUBSCRIBE AND FOLLOW
Get top stories and blog posts emailed to me each day. Newsletters may offer personalized content or advertisements.
Learn more