Shopping for plus-size clothing isn't easier when you're a kid -- in fact, it appears to be much harder. American children, like the rest of the population, are buying bigger sizes than ever before (the CDC puts obesity in kids at 18 percent); but fun, stylish clothing options on the market for plus-size kids are limited, leaving parents searching for answers.
Ruth Smith of Bolingbrook, Illinois, is one of those parents. So she launched a Kickstarter for Hey Mom, It Fits! Plus Size Children Clothing, a clothing line "designed to give children confidence in their personal style." As a mom with a plus-size child, Smith dealt with the aggravation and dismay of taking her son shopping only to find nothing. "Remember, clothing is supposed to make you feel good about yourself, but for my son it was just a source of rejection," she explains on her Kickstarter page.
The inspiration for the actual items came from her own son, "based on styles that I saw him gravitate towards." But the clincher is that the items come in an extended size range possible for both girls and boys.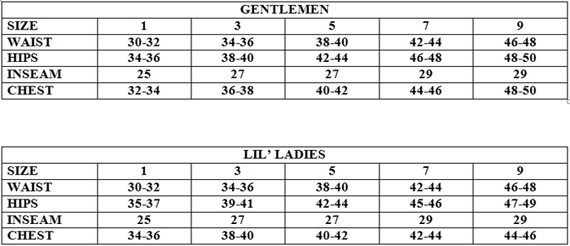 Having even just one more clothing option for plus-size kids is a big step. While some mainstream stores like Old Navy and JC Penney have larger sizes for children, it can be difficult to find styles in stores versus online. Online message boards are full of parents seeking advice on shopping and how to deal with their distressed kids. As one mom wrote, "Just yesterday we went shopping for school clothes & she completely broke down sobbing in the Old Navy change [sic] room as nothing fit or did not fit her properly."
With thousands of parents facing the same issue, even one Kickstarter can't hurt. Click over to read more about Hey Mom, It Fits!
Role models for young girls:

Loading Slideshow
Ashley Graham

(Getty photo)

Barbara Brickner

Tocarra Jones

(Getty photo)

Whitney Thompson

(WireImage photo)

Natalie Laughlin

Laura Wells

Robyn Lawley

(French Revue de Modes photo)

Crystal Renn

(WireImage photo)

Chloe Marshall

(WireImage photo)

Justine LeGault

Kate Dillon

(Getty photo)

Mia Tyler

(Getty photo)

Emme Aronson

(Getty photo)

Tara Lynn

(H&M photo)

Marquita Pring

(Getty photo)

Kaela Humphries

Candice Huffine

(Marina photo)

Fluvia Lacerda

Nadia Aboulhosn

Anansa Sims

Lizzie Miller
Want more? Be sure to check out HuffPost Style on Twitter, Facebook, Tumblr, Pinterest and Instagram at @HuffPostStyle.