There's never a bad time to stop and reflect on how awesome our elders can be. Like, really awesome.
When it comes to getting older, own it.
Go out and have a crazy Friday night.
Or stay in and have a crazy Friday night.
You can still keep up with the newest trends.
Like Cosplay, or mustache finger tattoos.
You can play your grandkids' video games.
Even the ones they said you wouldn't like.
Don't be afraid to speak your mind.
Or try new things.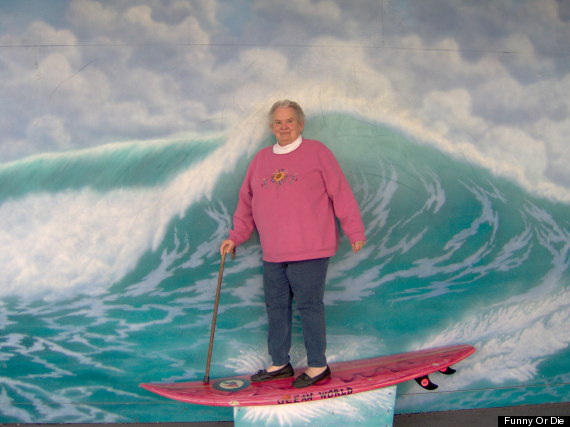 Variety is the spice of life.
Rules were made to be broken.
You can have your giant pie and eat it, too.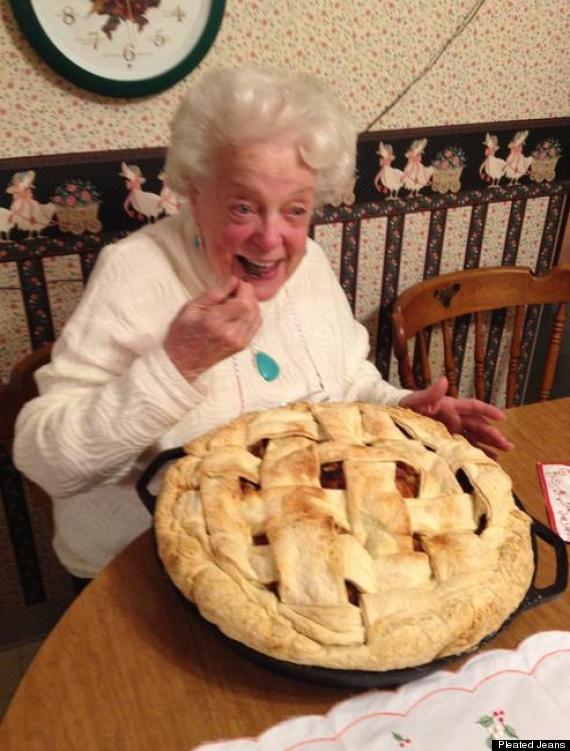 Just always remember to stretch
Naps are your friend.
And teamwork is the key to success.
Remember to stay cool.
And you'll have this whole life thing figured out.
...Well, almost everything.
Also on HuffPost:
Loading Slideshow
ALL CAPS

Because she's excited...and she can't see.

Grandma, Your Cheerleader

Maybe not the support he wanted.

Necessary Status Update

Grandma just saying hi.

Attitude Adjustment

Grandma is always looking on the bright side.

Kraft Mac & Cheese Is Out Of Control!

According to grandma.

Important Reminders

I wonder if she'll ever find a use for LMAO.

Grandma's With You!

If only she could copy and paste.

Are These Boots?

Oh, grandma.

Listen Up!

Give her a giftcard, Walmart, or else.

He's So Lost

And so are grandma and grandpa.

Lookin' Good, Gramps!

Love that sexy lip smooch.

Grandpa's Got A Sense Of Humor

And it's dark.

TMI Grandma

But thanks for sharing?

You Fixed Facebook?

I don't think they get it.

Turn That Frown Upside Down

Grandma's just got a unique view of the world...and she is technologically illiterate.

Just Stop

Grandma, step away from the computer.

A Kernel Of Truth

We could've done without.