Demi Lovato is no stranger to choosing the road less traveled -- and she's hoping her fans will join her.
"I noticed that there's this perception on turning 21, that you have to go out and get drunk," Lovato told Latina. "It's different for me because I'm in recovery. I also want to set an example for others. You don't have to booze it up, you can do something else."
"I'm a Texas girl, so my instinct is to have babies early," Lovato told the magazine. "In my heart I'm like, 'Okay, it's time to have babies!' But it's not. I have so much life ahead of me that I actually have to slow my roll. We'll see where my life is in 5 years, but I definitely see myself as a mom in 10."
"Yes, we kissed in the first episode, but I want people to pay less attention to the fact that I'm kissing a girl," Lovato told Latina magazine. "Focus on the fact that having a young, multicultural lesbian couple on prime time is a huge step in our generation. It's showing people that it's okay to be who you are. Don't be ashamed of it."
Check out Demi on the cover of Latina's December/January issue: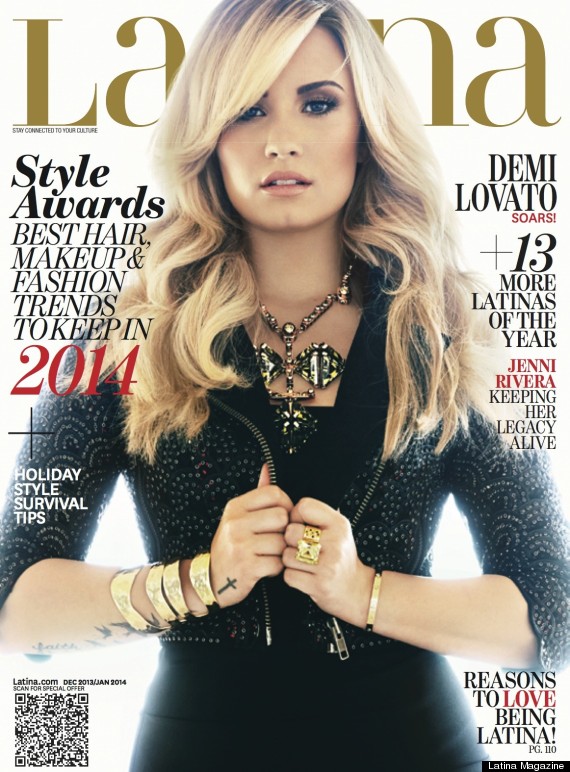 Also on HuffPost:
5 Things You Didn't Know About Demi Lovato
SUBSCRIBE AND FOLLOW
Get top stories and blog posts emailed to me each day. Newsletters may offer personalized content or advertisements.
Learn more