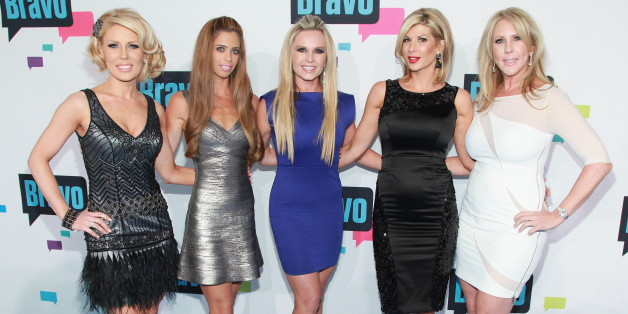 Another one bites the dust: "The Real Housewives of Orange County" cast member Lydia McLaughlin makes her exit after just one season on the California-based reality series.
The 32-year-old mother of two joined the cast in Season 8. She was known for her unabashed honesty, her Christian values and her weed-smoking mom. Although producers asked her to come back, she says it was never her intention to stay a "Housewife."
"I never wanted to make a career out of being a housewife. That's never really been a dream of mine," she told the magazine. "I want to build my brand outside of the Housewives -- I've always been really honest with the producers about that. I knew that while I was filming it that I probably wasn't going to be doing it again."
"Neither will be returning for Season 9. The feeling is both of their journeys on the show have come to an end," a source later told E! News. "Bravo is constantly looking at the casting and dynamics and it felt like time for a change." Adding that producers are currently meeting with new women to join the cast.
As for McLaughlin fans, it seems the mother of two would still be interested in sharing her life on the small screen... with a show of her own.
Related on HuffPost:
Real Housewives Of Orange County
SUBSCRIBE TO & FOLLOW ENTERTAINMENT
Get top stories and blog posts emailed to me each day. Newsletters may offer personalized content or advertisements. Learn more