The 44-year-old actress attended a screening of "Long Shot: The Kevin Laue Story" in Burbank, Calif., on Nov. 2, and we have to say we did a double take when we saw the photos of Zellweger, who bears a striking resemblance to "The Hunger Games" star. Or perhaps it's the other way around, since early modeling photos of Lawrence are somewhat reminiscent of a young Zellweger.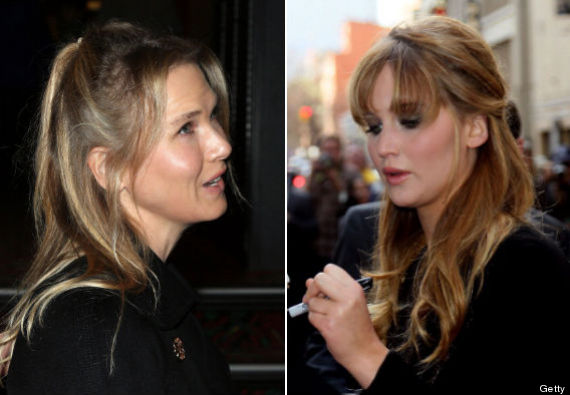 SUBSCRIBE AND FOLLOW
Get top stories and blog posts emailed to me each day. Newsletters may offer personalized content or advertisements.
Learn more