Thanksgiving means turkey dinners, family reunions... and spray-tanning?
As we've seen time and time again, having non-Native American woman dress up as "Indians" in fake fringes, beads and feathers is pretty much always racist and ill-advised, not to mention tacky. Stereotyping Native Americans' skin color, too? Also highly not recommended.
This year, Club Sun should be giving thanks for the "delete" button on Facebook, not to mention the forgiveness of its customer base. Check it out below.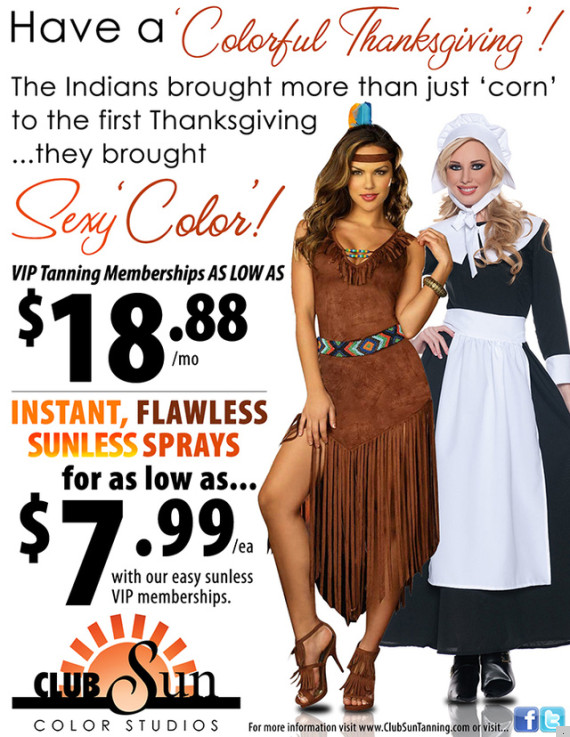 Club Sun is certainly not the first:
Outrageous Urban Outfitters Scandals
SUBSCRIBE AND FOLLOW
Get top stories and blog posts emailed to me each day. Newsletters may offer personalized content or advertisements.
Learn more