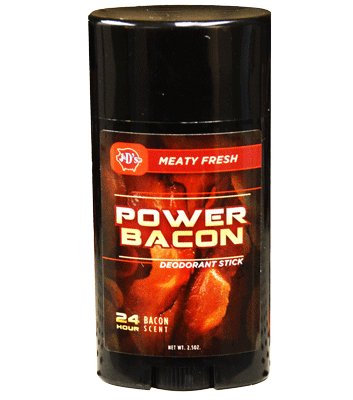 "Power Bacon deodorant is designed specifically for those with active lifestyles –- or people who just sweat like pigs," reads the product page on J&D Foods' website. And, lucky you, the stuff is on sale for just $9.99.
And about halfway through, the video cuts to the devious folks at Seattle radio station Movin 92.5, who got a blindfolded coworker to sniff the armpit of a station employee who'd just used Power Bacon. The aftermath is hilarious.
Also on HuffPost:
Archie McPhee's Novelty Bacon Products
SUBSCRIBE AND FOLLOW
Get top stories and blog posts emailed to me each day. Newsletters may offer personalized content or advertisements.
Learn more