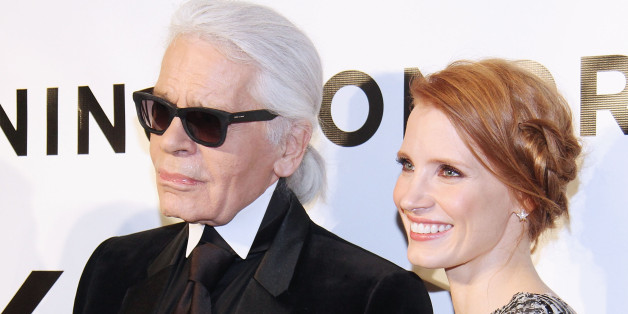 During a talk with actress Jessica Chastain at Lincoln Center last night, the Chanel designer took a surprising stance on retouching, lamenting the common practice of Photoshopping models beyond recognition. According to Fashionista, Karl stated:
"[We are] easily in a period of over-retouching... Some models [end up] look[ing] as if they are coming out of a funeral parlor, all life taken out of the face, I hate that."
Given his track record, Lagerfeld's opposition to Photoshop is probably not based on the harmful ways it perpetuates unrealistic female beauty standards; rather, he seems to oppose it for purely aesthetic reasons. Either way, it can't hurt to have another powerful voice in the industry calling to end overzealous retouching. Perhaps if The Kaiser speaks, magazines like Vogue will finally listen?
SUBSCRIBE AND FOLLOW
Get top stories and blog posts emailed to me each day. Newsletters may offer personalized content or advertisements.
Learn more