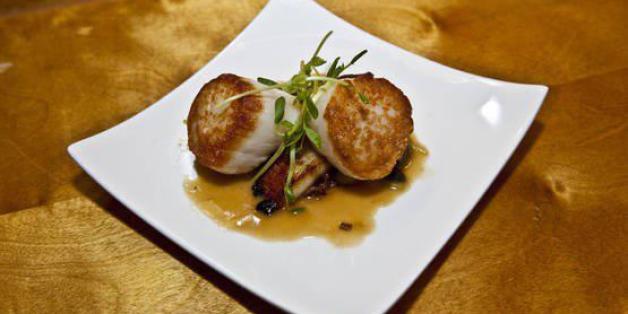 Arami Facebook
Michelin explains exactly what criteria makes an eatery "Bib Gourmand":
"Good cuisine at a reasonable price": Defined as "Inspectors' Favorites for Good Value," Bib Gourmand restaurants offer two courses and a glass of wine or dessert for $40 or less (tax and gratuity not included), and are often of most value to a city's residents, who regularly dine in neighborhood restaurants."
Some of the city's most lauded restaurants, like Alinea, are absent the list for one of two reasons: They didn't make the cut at all (unlikely in the case of spots like Alinea and L20) or they'll be graced with between one and three Michelin stars when the awards are announced next week.
Time Out combed the Twitter account that catalogues the updates from the Chicago Michelin "inspectors" and issued a forecast of who should expect a call next Wednesday when the stars are awarded -- read their predictions here.
Also on HuffPost:
Zagat Names Chicago's Best Restaurants For 2014
FOLLOW HUFFPOST