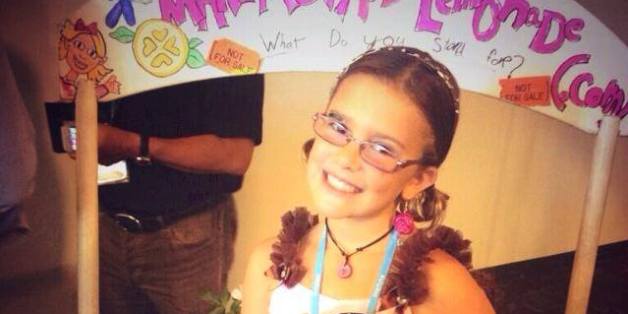 One of Twitter's youngest users rang the bell of the New York Stock Exchange the morning the company went public -- and she did it in a Twitter-blue tutu.
The company asked nine-year-old lemonade stand philanthropist Vivienne Harr of Marin County, Calif. to do the honors because she epitomizes how it wants the world to use Twitter, her father told NBC.
Harr caught the world's attention last year when she set up a lemonade stand every day for a year to raise money for ending child slavery, a cause she threw herself into after seeing a photo of two enslaved Nepalese brothers with rocks strapped across their backs. $200,000 raised later, Harr began bottling her 'Make A Stand' lemonade for retail at major grocery stores like Whole Foods and Mollie Stone's.
"Twitter is family to us now," the Harrs tweeted the morning of the bell-ringing.
While Mark Zuckerberg rang the NYSE bell last year when Facebook went public, Twitter used the opportunity to honor the users who have embodied what the platform can do.
Harr was joined by 'Star Trek' actor Patrick Stewart, who credits Twitter with helping him change the public's straight-laced perception of him, and Cheryl Fiandaca, the Boston Police Bureau Chief of Public Information who used Twitter during the Boston Marathon attack in April to dispense emergency information to the public.
SUBSCRIBE AND FOLLOW
Get top stories and blog posts emailed to me each day. Newsletters may offer personalized content or advertisements.
Learn more