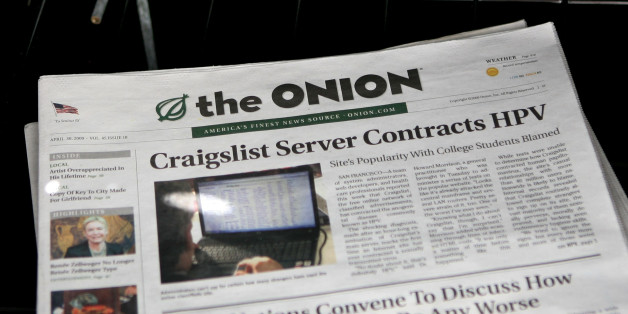 Shed a tear for The Onion.
The satirical newspaper self-described as "America's Finest News Source" is ending its print run in all remaining cities with the Dec. 12 edition.
At the height of its 25-year print run, the Onion was in 17 different cities. Today, that number is winnowed down to just three: Milwaukee, Providence, R.I and Chicago, where the Onion and the A.V. Club are headquartered. After the print run ends in those cities, the paper will exist entirely online.
SUBSCRIBE AND FOLLOW
Get top stories and blog posts emailed to me each day. Newsletters may offer personalized content or advertisements.
Learn more