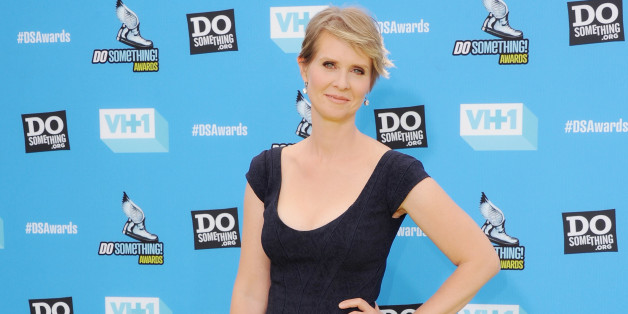 Cynthia Nixon isn't aware of the "Sex and the City" prequel series "The Carrie Diaries."
AnnaSophia Robb, the star of The CW prequel about a young Carrie Bradshaw, said she ran into Nixon, Miranda Hobbs to "SATC" fans, and struck up a conversation. "I was at the counter, and I went, 'Oh, hi, I'm on the "Carrie Diaries" show. I'm a big fan. It was just kind of one of those New York run-ins," Robb told Vanity Fair.
Nixon hadn't seen the show, according to Robb. "No. She had no idea," Robb said. "Which is the best part."
@LindseyGort So happy u're playing Fearless Sam! The key 2 her is her heart. She never judges those she loves. Have a blast! Kimx
SUBSCRIBE AND FOLLOW
Get top stories and blog posts emailed to me each day. Newsletters may offer personalized content or advertisements.
Learn more