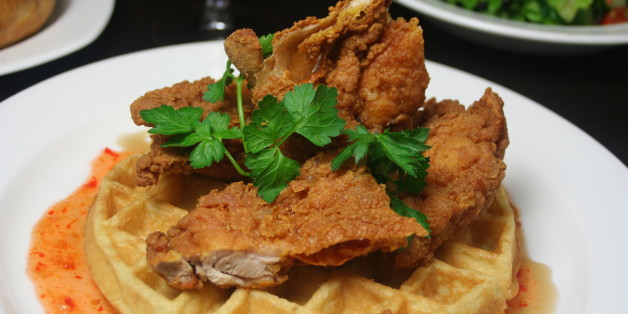 The thought of fried chicken and waffles served together is, depending on your viewpoint, either gloriously appetizing or somewhat frightening. Who knows, maybe both. But for such a beloved combination of salty and sweet, it seems there's no universally agreed upon way to serve it. From the waffle (thin and soft, or Belgian), to the chicken (juicy leg and thigh, or meaty breast), there are myriad combinations of these ingredients. Then add your choice of condiments -- butter, syrup, Red Rooster sauce, gravy -- and it can all feel a bit overwhelming. We've endured the subsequent food comas to test the many possibilities of this cult-like dish, from the traditional to the fancy, and in every price range and neighborhood.
Read more on blogs.laweekly.com
SUBSCRIBE AND FOLLOW
Get top stories and blog posts emailed to me each day. Newsletters may offer personalized content or advertisements.
Learn more