We often hear about the demanding diet and exercise regimens of female models, but it's not often that we get a glimpse into the equally-as-disciplined world of their male counterparts. Turns out, being a male model seems downright impossible.
At least Tyson Beckford makes it sound that way. The veteran model dishes about how he maintains his enviable physique in a new interview with Perth Now, in which he details his ascetic lifestyle. Each day, he says he does four to six hundred sit-ups and two hundred to 1,000 push-ups, as well as regular cardio exercises, like skipping rope and cycling.
To maintain such a vigorous workout schedule, Beckford pretty much bans sugary foods, red meat and alcohol from his diet, which mostly consists of seafood, veggies and healthy fats, like olive oil. As for that stereotypical model diet of Diet Coke and cigarettes? As if.
"It is true -- models do eat like that," Beckford says. "A lot of them have a Diet Coke and cigarette diet. I don't know how they do it, I can't do it -- I need to have some real food in my stomach. I don't even drink soda, I don't smoke, I avoid it all."
As exhausting as that all seems, Beckford is committed to maintaining his unique image, which has become somewhat of an anomaly in a competitive industry focused on small, skinny bodies -- even in the male realm. "It's definitely different for male models now -- when I started the men were all built and beefy, now they're all skinny! But that's just how I'm built, and I've got my niche."
Like Beckford, female models like Kate Upton, Robyn Lawley and Tara Lynn have all found success while accepting their natural shapes. But it can be difficult to stay level-headed and health-focused in an industry that places a lot of importance on weight. For every Beckford or Lawley who embrace their healthy natural weight, there are those who unfortunately succumb to the pressure, battling eating disorders and adhering to the aforementioned Diet Coke and cigarette lifestyle.
At the end of the day, the conversation about diet and exercise in the modeling world should be about maintaining health amid all of the pressure -- whether or not you can handle Beckford's ironclad routine.
See the result of Beckford's efforts: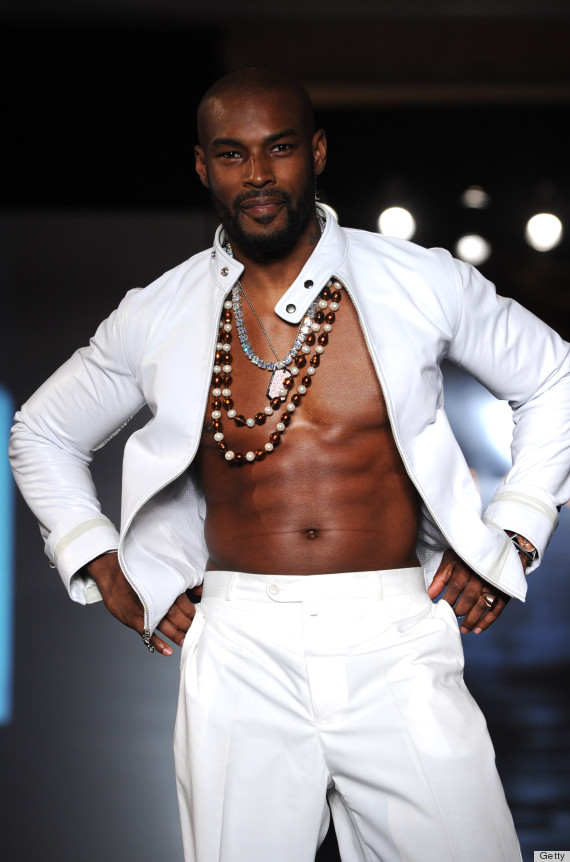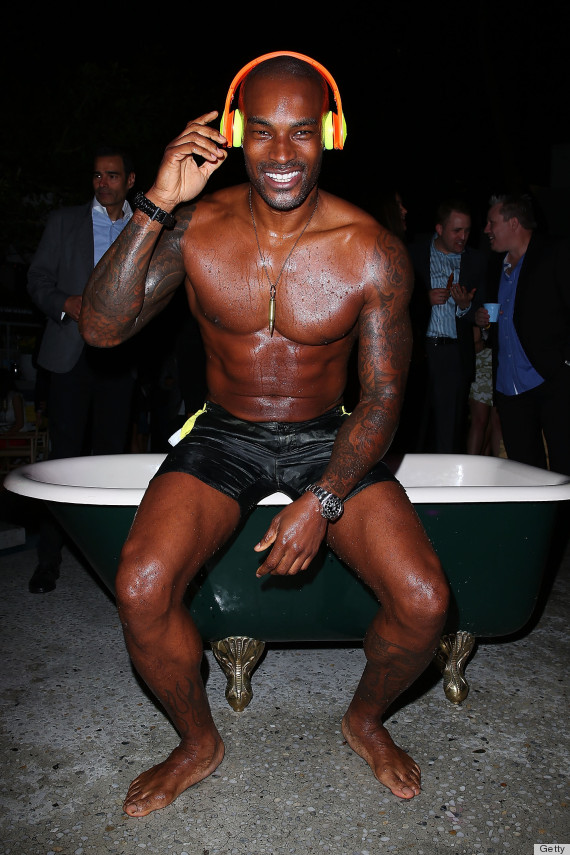 Think they're all so regimented?
This Diet Coke commercial provided Cooper with a breakout live-action role.

Discovered in 1992, Beckford's a veteran poser by now. He went on to co-host Bravo's "Make Me A Supermodel."

Famously outspoken, Gandy's been in ads for Dolce & Gabbana.

In this Calvin Klein ad that aired during the Super Bowl, it's hard to keep your attention on the product and off the abs.

Everyone's favorite footballer certainly can multitask.

The face of Chanel and Fendi was once an accessory for Katy Perry.

Kroenig dropped a soccer scholarship to model for Abercrombie & Fitch, and he now counts Karl Lagerfeld among his biggest fans.

This British-bred beauty judged America's Next Top Model's Cycle 19.

This face might be familiar from campaigns for American Eagle, Calvin Klein, Armani Exchange and Versace for H&M.

Goodwins has walked in runway shows for DKNY, Calvin Klein and Viktor & Rolf.

O'Pry was scouted from his prom photos. We wish we could have been his date.

Nobili left school in Milan to debut at Alexander McQueen's runway show in January 2011. Since, he's been in a Giorgio Armani film with Karolina Kurkova and stripped down to skivvies for Moschino.

He's been in Hugo Boss and Daks ads and walked the runway at Damir Doma. Pictured here in a campaign for Pierre Balmain.

This Swedish model recently appeared in Lacoste's pre-fall lookbook, and walked a slew of shows for spring, including Gucci, Belstaff, Bottega Veneta and Rag + Bone.

Described by one devoted tumblr as a "Flawless French F--k." That pretty much covers it.

Togo-born Agbodji has been featured in V Man and Vogue Hommes Japan.

Belgian Van Bael has a thing for shoes. We'd take him shopping any day.

We've seen this lovely Latvian in print campaigns for Balmain Homme, Dior Homme and Belstaff.

Anchisi teaches us that good looks are indeed genetic--his mom, Lynn Koester, is a model, too.

Ahrens, like many, was scouted on the street. This past season, the German model walked in runway shows for Hermes, Mugler, Givenchy and Prada, among others.

This Canadian's been in ads ranging from Gap to Galliano, and everywhere in between.

Lei walked in runway shows for Giorgio Armani, Ferragamo and Missoni this past season.

Style's newest docu-series, Built (about male models / handymen), premieres January 28 at 9 p.m. on Style.
Want more? Be sure to check out HuffPost Style on Twitter, Facebook, Tumblr, Pinterest and Instagram at @HuffPostStyle.