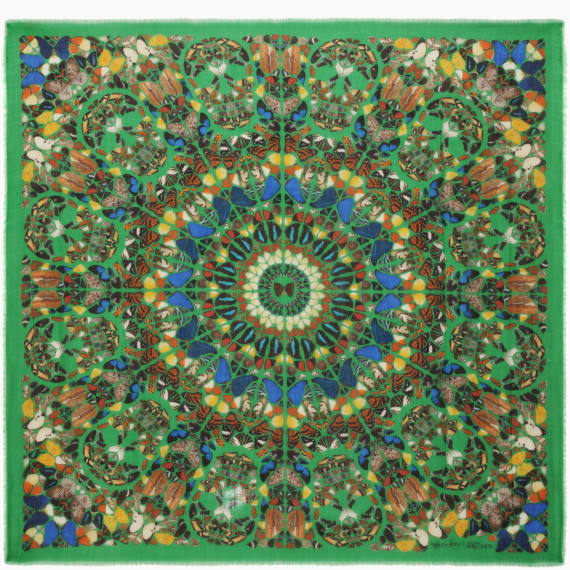 That's right, Mr. Damien Hirst is currently collaborating on a scarf series with legendary fashion house Alexander McQueen. T Magazine referred to the happy couple as a "perfect pairing" but we're a bit more nauseated skeptical.
The 30 original scarf designs merge the iconic images of Hirst's Entomology Series with McQueen's iconic skull, celebrating the 10th anniversary of the McQueen skull scarf. Although a grand may seem like a hefty price for a square of neck coverage, we're sad to say that, as far as Hirst is concerned, this is a relatively affordable relic. Last year his backpack collaboration with Mary Kate and Ashley Olsen of The Row went for an undisclosed, but surely exorbitant-beyond-our-wildest-imagination sum.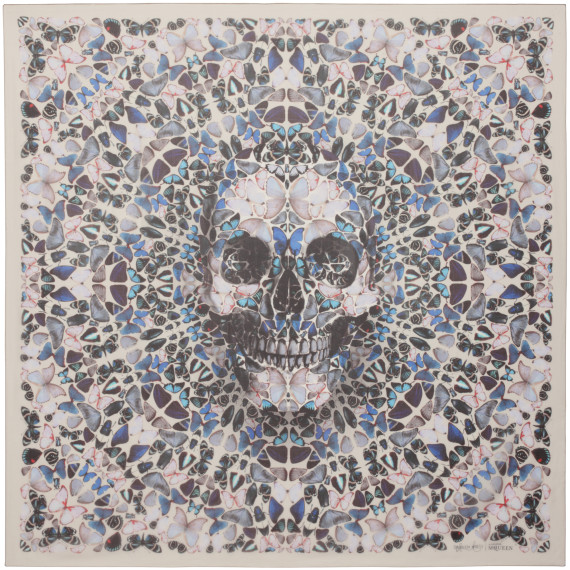 We tend to be in agreement with commenter Luba Daskalska who clarified: "It is not an alien but a piece of his scarf collection." In conclusion, they are scarves, people.
Watch the most melodramatic film to ever revolve around scarves below and let us know your thoughts on this collaborative effort in the comments.
Damien Hirst And Butterflies
Correction: An earlier version of this story incorrectly listed the location of Hirst's sculpture in Doha as Dubai. We regret the error and it has since been fixed.
SUBSCRIBE AND FOLLOW
Get top stories and blog posts emailed to me each day. Newsletters may offer personalized content or advertisements.
Learn more