Do you love someone so much you never want to be apart from them?
The answer to that question can be easily divined by wearing the Twinsie, the silliest garment to hit the Internet since maybe ever. The Tokyo Laundry Twinsie is two onesies attached, so you and whoever is wearing the other half can do everything together. Which, unless the activity is cuddling, sounds pretty darn miserable.
Retailing now at UK site The Original Factory Shop, it only costs $80... although we suggest you split it $40-$40 with whoever plans on wearing the other side.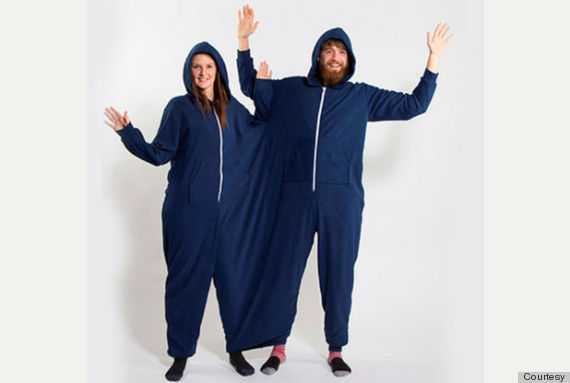 The 13 Dumbest Clothing Items
SUBSCRIBE AND FOLLOW
Get top stories and blog posts emailed to me each day. Newsletters may offer personalized content or advertisements.
Learn more