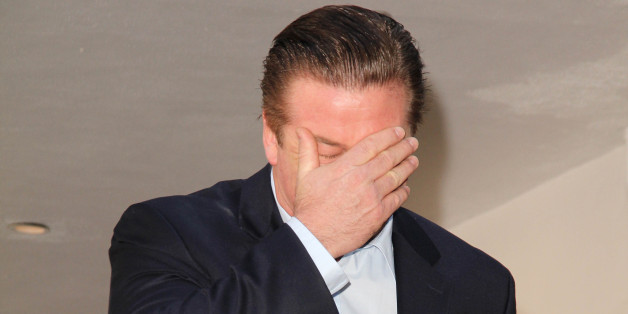 After coming under fire yesterday for allegedly calling a paparazzi a "c**ksucking fag," Alec Baldwin publicly stepped out today with his (assumably) gay hairdresser in an uncomfortable public relations move.
His hairdresser responds, "Yes! Big time," though it's evident that he's joking.
Do you think about Baldwin's attempt to redeem himself was successful, or just a painfully obvious use of the "I have a gay friend" card?
Also on HuffPost:
Anti-Gay Celebrity Statements
SUBSCRIBE AND FOLLOW
Get top stories and blog posts emailed to me each day. Newsletters may offer personalized content or advertisements.
Learn more