"I've waited all my life to meet you daddy."
That's the sign that accompanied this little girl when she met her father, U.S. Navy Petty Officer 2nd Class Marcus Harris, for the first time. According to the Department of Defense website, Harris just ended a 9-month deployment from the USS Barry in Norfolk, Va and was welcomed with a tiny -- but powerful -- embrace.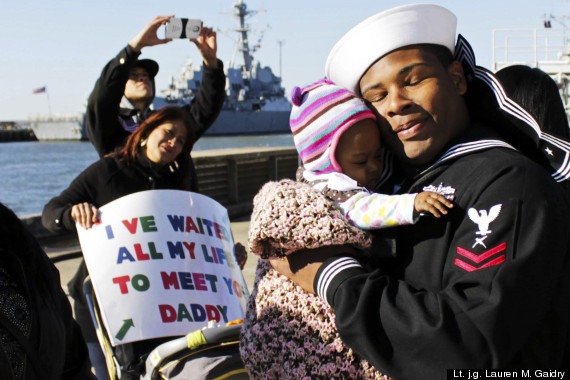 Hopefully this is one of many beautiful daddy-daughter unions.
CORRECTION: A previous headline on this article misidentified Harris as an officer; his rank is petty officer.