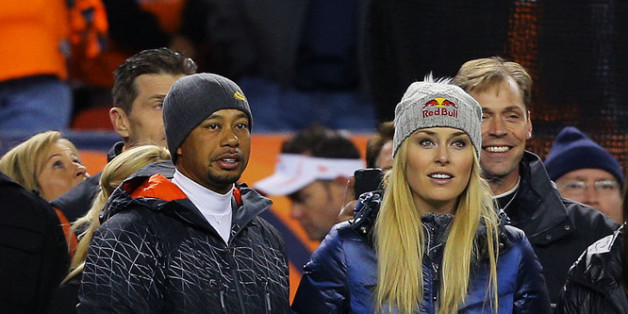 Justin Edmonds via Getty Images
Tiger Woods and Lindsey Vonn joined the crowd at Mile High on Sunday. The athletic power couple was spotted on the Denver Broncos' sideline at Sports Authority Field with the Kansas City Chiefs in town. Before the AFC West rivals kicked off on "Sunday Night Football," Vonn and Woods could be seen chatting with John Elway.
Apparently a fan of the home team, Vonn seemed to be enjoying herself as the Broncos grabbed the lead.
PHOTOS: Tiger, Lindsey At Broncos Game
FOLLOW HUFFPOST