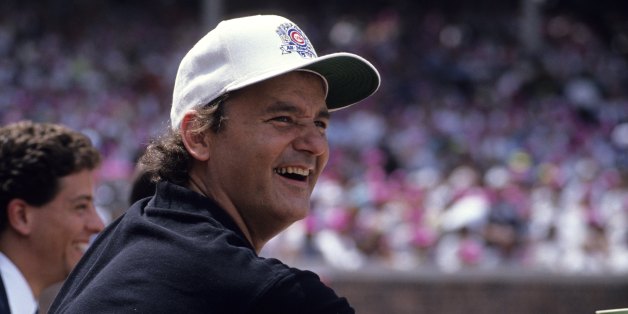 In 1982, there was a LaserDisc called "Fun & Games" that featured everything its name promised: a piñata party, Yo-Yo's, semaphore (flag signaling), stickball, puppets, flying discs, palmistry, marbles, and much more. The compilation starred Meadowlark Lemon, former "Clown Prince" of the Harlem Globetrotters, in a section titled "Fun With Meadowlark," and Murray, whose tongue twister bits were sprinkled throughout.
Murray tackles some of the most mind-melting concoctions known to the English language: "Seesaw," "Woodchuck," "Peter Piper," "A Flea and a Fly," and "Tree Toad." He even breaks out into song when reciting "Betty Botter."
Also on HuffPost:
40 Great Bill Murray Lines
SUBSCRIBE AND FOLLOW
Get top stories and blog posts emailed to me each day. Newsletters may offer personalized content or advertisements.
Learn more