Mindfulness and meditation are some of the most popular practices among leaders in fields as disparate as business and the arts. But even before meditation entered the mainstream, a few public figures quietly credited the practice with their greatest ideas and successes.
Research has demonstrated that meditation can in fact boost focus and creativity. A 2011 study found meditation to boost both divergent thinking, which helps new ideas to be generated, and convergent thinking, which is linked with effective problem-solving. With more and more research proving meditation's extensive cognitive benefits, increasing numbers of artists, writers, musicians, athletes and business innovators are turning to the practice to tap into their deepest creative potential.
"Ideas are like fish," the filmmaker David Lynch wrote in "Catching the Big Fish," a book on meditation and creativity. "If you want to catch little fish, you can stay in the shallow water. But if you want to catch the big fish, you've got to go deeper. Down deep, the fish are more powerful and more pure.They're huge and abstract. And they're very beautiful."
Here are six brilliant ideas and institutions that came about as a result of meditation.
Apple's sleek design. Steve Jobs was a practicing Zen Buddhist, and many credit the sleek, minimalist design of Apple products to the tech visionary's Zen philosophy and meditation practice.
"He was a real explorer and very much to be mourned -- and too young at 56," Robert Thurman, a professor of Indo-Tibetan Buddhist Studies at Columbia University, told ABC News. "We will remember the design simplicity of his products. That simplicity is a Zen idea."
Although Jobs never explicitly said that Zen inspired the design of his products, more than one biographer or friend, including Caleb Melby, who wrote "The Zen of Steve Jobs" and Walter Isaacson's "Steve Jobs" have suggested a connection between the sleek, simple design of Apple products and Jobs' Zen meditation practice. Zen principles also helped Jobs get in touch with his customers' desires and needs, according to Isaacson.
"Instead of relying on market research, he honed his version of empathy -- an intimate intuition about the desires of his customers," Isaacson wrote in a Harvard Business Review blog post. "He developed his appreciation for intuition -- feelings that are based on accumulated experiential wisdom -- while he was studying Buddhism in India as a college dropout."
The Beatles' 'White Album'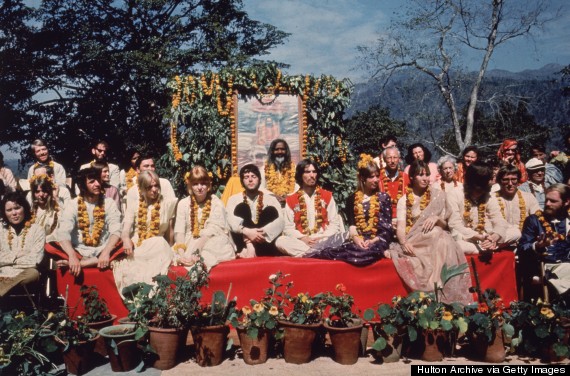 The Beatles experienced a sort of creative rebirth while on their 1968 pilgrimage to Rishikesh, India, while visiting the ashram of guru Maharishi Mahesh Yogi. The group didn't depart on the best terms with Maharishi (they declared themselves no longer his spiritual disciples, and Lennon wrote "Sexy Sadie" as a scathing commentary on Maharishi's alleged sexual advances towards women at the ashram), but all that meditation may have served their music well. Paul McCartney, George Harrison and John Lennon wrote a wealth of songs while in India and immediately following the trip, many of which would later come together in "The White Album."
"Whatever shortcomings the Beatles' interaction with the maharishi may have had, the experience -- which lasted only eight months, from August 1967 to April 1968 -- seems to have opened a floodgate of creativity and got them out of what threatened to be a creative rut," the New York Times wrote in 2008.
David Lynch's "Mulholland Drive" In his book "Catching the Big Fish: Meditation, Consciousness and Creativity," famed director-turned-Transcendental Meditation guru David Lynch describes how much meditation plays a part in his creative process (he explains meditation as a way to "dive within" and "catch" those big ideas). Lynch credits many of the best ideas for his critically-acclaimed art house films to his 32-year Transcendental Meditation practice, which helps him to access his deepest creative potential.
"I sat down in a chair at 6:30. And at 7:00, they were all there," Lynch told Filmmaker Magazine in 2001 about how he figured out the end of the film. "They came out of a kind of darkness and made themselves known."
Whole Foods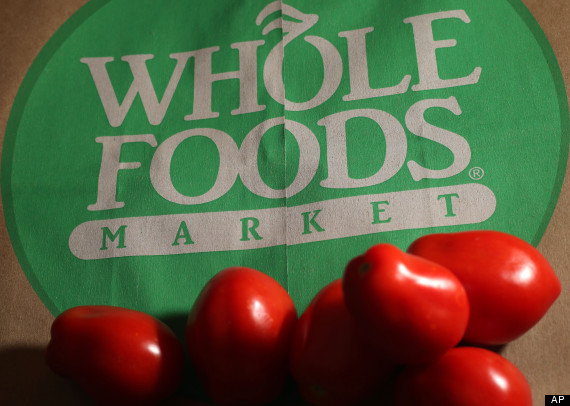 CEO John Mackey's meditation practice set the foundation for the values that define Whole Foods today. Mackey wrote in his book, "Conscious Capitalism," that meditating helped him to realize his business's highest purpose.
"My search for meaning and purpose led me into the counterculture movement of the late 1960's and 1970's," Mackey wrote. "I studied Eastern philosophy and religion at the time and still practice both yoga and meditation. I studied ecology. I became a vegetarian."
Phil Jackson's Basketball Success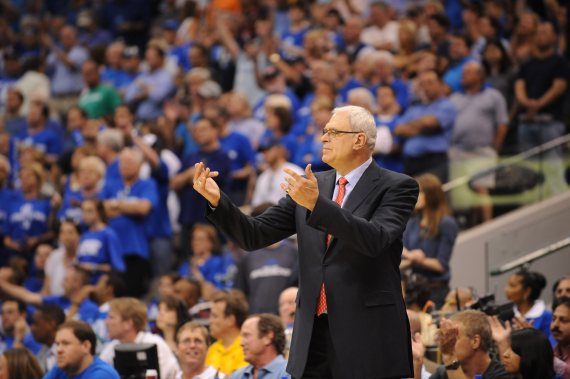 Phil Jackson, arguably the most successful coach in American professional sports, turned to Zen Buddhism to lead the Chicago Bulls to NBA victory. In a recent interview with Oprah, Jackson said that the driving concept behind his coaching method is the zen principle of "one breath, one mind." In addition to teaching his players meditation, Jackson also implemented tactics to boost focus and mental agility like a "day of silence" and having his players practice in the dark.
"I approached it with mindfulness," Jackson told Oprah. "As much as we pump iron and we run to build our strength up, we need to build our mental strength up... so we can focus... so we can be in concert with one another."
Leonard Cohen, "Ten New Songs"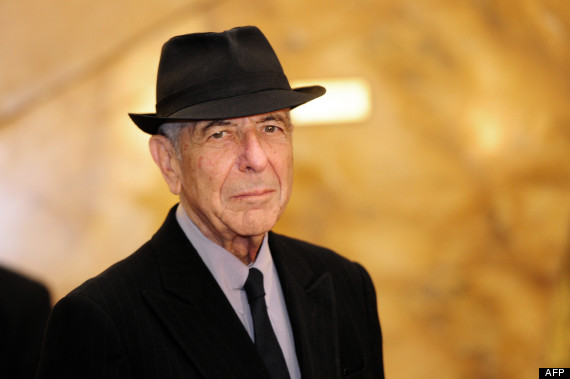 Legendary Canadian musician and poet Leonard Cohen spent much of his early career writing songs that express suffering and angst, reflecting his own struggle with depression and addiction. But later in his life, Cohen experienced a radical change of perspective.
"Cohen had spent the past 50 years ploughing his way through drugs, drink, countless women and several religions in an attempt to find release from this 'backdrop' of self-doubt," the Guardian wrote. "But the cure was more simple -- he learned to ignore himself."
During the late 1990s, Cohen turned his life around by taking up Zen Buddhism, spending time at Mt. Baldy Zen Center, a Rinzai Zen monastery outside Los Angeles. After his stay there, Cohen released the 2001 album Ten New Songs with a distinctly different sound than his previous work. The album went platinum in his native Canada.
"In the new album, Ten New Songs, Cohen seems to have reinvented himself," wrote The Guardian. "Gone is the anxiety of the last 50 years, and the one-liners of the past decade. In its place is contentment and a much more considered set of worries."
CORRECTION: An earlier version of this article stated that The Beatles went to India in 1969, when it fact it was 1968. The story has been updated.
Loading Slideshow
David Brooks

New York Times columnist David Brooks got an unlikely start to his career as a writer, author and political commentator. He began writing a humor column for the school paper in his junior year at the University of Chicago. During his senior year, when he learned that author William F. Buckley was visiting the campus, Brooks sent the author a parody of his memoir, <em>Overdrive</em>, <a href="http://nymag.com/news/media/67010/index4.html" target="_blank">New York magazine reports</a>. Brooks added a note that read: "Some would say I'm envious of Mr. Buckley. But if truth be known, I just want a job and have a peculiar way of asking. So how about it, Billy? Can you spare a dime?" Buckley announced during his lecture in Chicago the next week, "David Brooks, if you're in the audience, I'd like to give you a job." Unfortunately, Brooks wasn't there -- he had been selected to participate in a debate tournament in California that day -- but he quickly launched a successful career in journalism after college nonetheless.

Sally Field

Sally Field may be an Oscar-winning actress, but she still had to fight to land a role she knew was meant for her, playing Mary Todd Lincoln, Abraham Lincoln's wife, in the 2012 film, "Lincoln." The actress fought hard to convince director Steven Spielberg (who originally <a href="http://www.youtube.com/watch?v=JVizVfzSqEI" target="_blank">said</a> he knew she was "not right") and leading man Daniel Day-Lewis that she was the one for the part. Following an initial screen test -- after which Spielberg refused her for the role -- Field convinced Day-Lewis to fly to Los Angeles from Ireland for the day to improv with her in full costume for Spielberg. She nailed it -- and the rest is history. "To actually become Mary, I had to demand that they didn't walk away," <a href="http://www.youtube.com/watch?v=5uBqUM6RfjQ" target="_blank">Field told Good Morning America</a>.

Anderson Cooper

Anderson Cooper <a href="http://www.biography.com/people/anderson-cooper-20851303" target="_blank">began his media career</a> as a fact-checker for Channel One, which produces news shows to be broadcast in schools. But the ambitious Cooper -- who had just received his degree in political science from Yale -- got bored with the position pretty quickly. Rather than resigning himself to the daily grind, Cooper took his video camera to Southeast Asia, where he filmed scenes of strife in Myanmar and then parts of Africa. The stunt quickly earned him the position of chief international correspondent for Channel One, and ultimately caught the attention of ABC News, where he landed his first job as an anchor.

Michael Lewis

Best-selling author and business journalist Michael Lewis has made a career out of uncovering the dark secrets of Wall Street. But he wasn't always getting bylines on cover stories for Vanity Fair and The New York Times -- Lewis was still in the London banking world when he started writing articles satirizing it. His first piece for The New Republic ("It was basically just making fun of British bankers," Lewis said) was a PR nightmare for his firm Salomon Brothers. But it didn't stop him: Lewis continued writing articles using his mother's name, Diana Bleeker, as a pseudonym. Soon enough, "Diana Bleeker" got a contract with Business Magazine -- meaning Lewis could leave his job to pursue his passion. "It became clear I could make a living -- if not as fancy a living -- as a writer," <a href="http://www.publishersweekly.com/pw/print/19991018/32870-michael-lewis-seeking-the-soul-of-silicon-valley.html" target="_blank">Lewis told Publishers Weekly</a>, "and so I quit."

Amy Tan

Before Amy Tan was a bestselling author, she ran a technical-writing business with a partner, focusing largely on account management. Feeling stifled and unfulfilled in her position, Tan shared with her partner that she wanted to do more writing, <a href="http://www.rd.com/advice/work-career/how-famous-people-achieved-their-dreams/" target="_blank">Reader's Digest reported</a>. But he told her to keep doing what she was "most good at" -- chasing down contractors and collecting bills, her least favorite part of the job -- and that writing was her weakest skill. She fought back repeatedly, and when her partner refused to acknowledge her skill, Tan ultimately quit. She took on a heavy load of freelance assignments, and went on to write a handful of best-selling novels.

Debbie Wasserman Schultz

As a recent college graduate, aspiring politician Debbie Wasserman Schultz helped Florida congressman Peter Deutsch successfully run for the U.S. House of Representatives -- and then got his blessing to go after his seat in the Florida House of Representatives. Wasserman Schultz went from neighborhood to neighborhood, personally knocking on the doors of more than 25,000 people in her home state of Florida to win the seat. She became the youngest female legislator in the state's history at just 26 years old, <a href="http://www.businessinsider.com/what-successful-people-did-in-their-20s-2013-3?op=1#ixzz2c3H9zRay" target="_blank">Business Insider reports</a>.

Chris Putnam

Facebook founder and CEO Mark Zuckerberg lives by the maxim "Fortune favors the bold" -- and perhaps none of his employees at Facebook personify that idea more than Chris Putnam. In 2005, the young tech whiz <a href="http://www.businessinsider.com/how-i-attacked-facebook-with-a-virus-and-got-a-job--at-facebook-2011-2" target="_blank">hacked the site </a>and wrote a computer virus to make user profiles look like MySpace pages. The hack lasted less than a day, but it caught the attention of COO Dustin Moskovitz, with whom Putnam developed a relationship via Facebook message and AIM. Soon afterwards, Putnam received an offer from Facebook, dropped out of college in Georgia, and moved to Silicon Valley to join the team. With Facebook's founding ethos of risk-taking, it's not surprising that the company decided to hire Putnam. As Zuckerberg <a href="http://www.cbsnews.com/8301-505125_162-28248860/facebooks-mark-zuckerberg-insights-for-entrepreneurs/" target="_blank">once said</a>, "The biggest risk is not taking any risk. In a world that changing really quickly, the only strategy that is guaranteed to fail is not taking risks."