'Regular Women' In Lingerie Remind Us What Imperfect, Un-Photoshopped Bodies Look Like
The world of plus-size modeling has grown seemingly overnight, with gorgeous faces like Robyn Lawley and Tara Lynn modeling for more covers and ad campaigns than ever.
But even plus-size models are still models, leaving some women wanting for even more diverse body imagery to look up to. According to Chrystal Bougon, owner of plus-size lingerie store Curvy Girl, "There are so many pictures of models in lingerie, but I'm constantly asked for pictures of our products on 'regular' bodies... In the fashion world, anything over size 4 is considered plus-size. I know, it's a big joke."
So Bougon decided to use her San Jose store as a platform to celebrate what average, non-model women look like with her newly-launched "Regular Women" campaign. Announced today in a press release, Bougon stated:
"Inspired by a customer, I wanted to show that women with rolls, bumps, lumps, scars, stretch marks, surgery scars and natural breasts that have nursed babies can be stunning and beautiful."
And women have responded in full-force, posting their own photos to Curvy Girl's Facebook page in high numbers. Bougon tells HuffPost Style that since starting the campaign, Curvy Girl's page grew by 3,500 fans in just 3 days, a response that she says is "so touching and empowering, too."
Of course, by stripping down and showing off their unairbrushed, imperfect bodies, Bougon says, the women are making themselves vulnerable to criticism. "We all know some people will hate on these curvy girls, saying mean, nasty things about their beautiful bodies," she stated. "But you never know who you might help or empower when they see they're not the only woman with cellulite, rolls, scars, saggy breasts or stretch marks. After all, life is not Photoshopped!"
Preach. You can get in the body empowerment action on Facebook and get inspired by a look at some of the "regular women" below.
PHOTOS: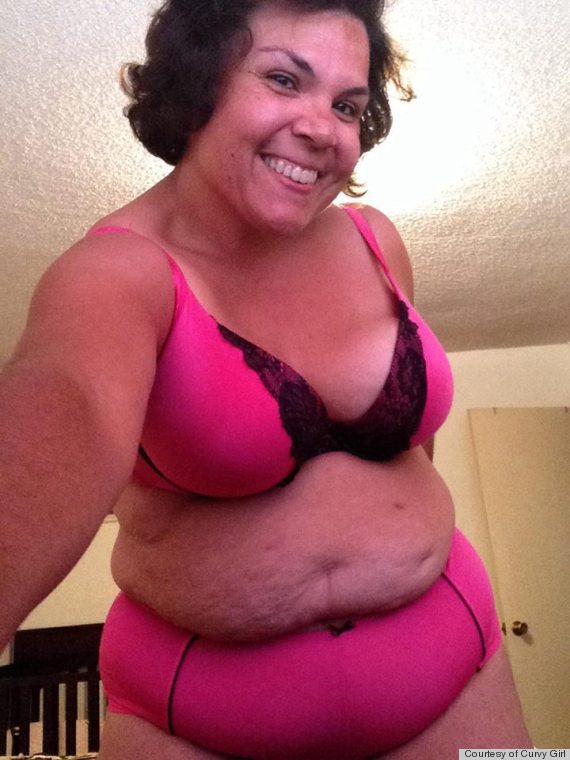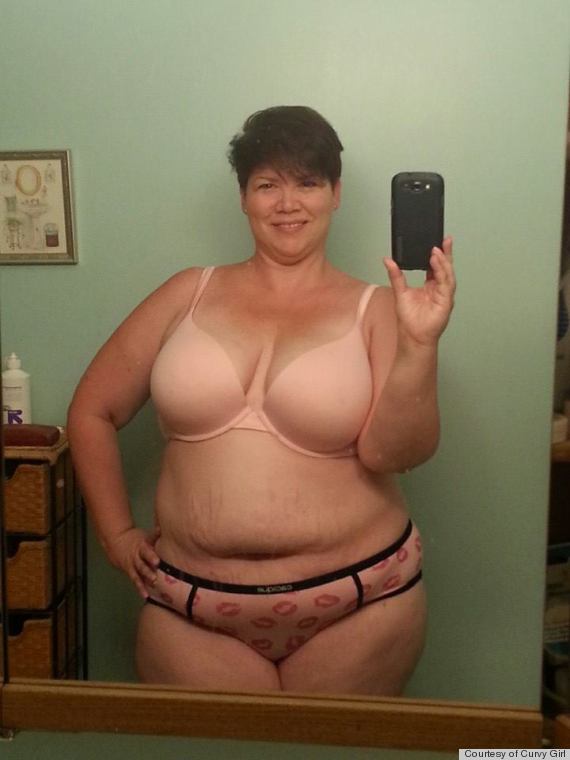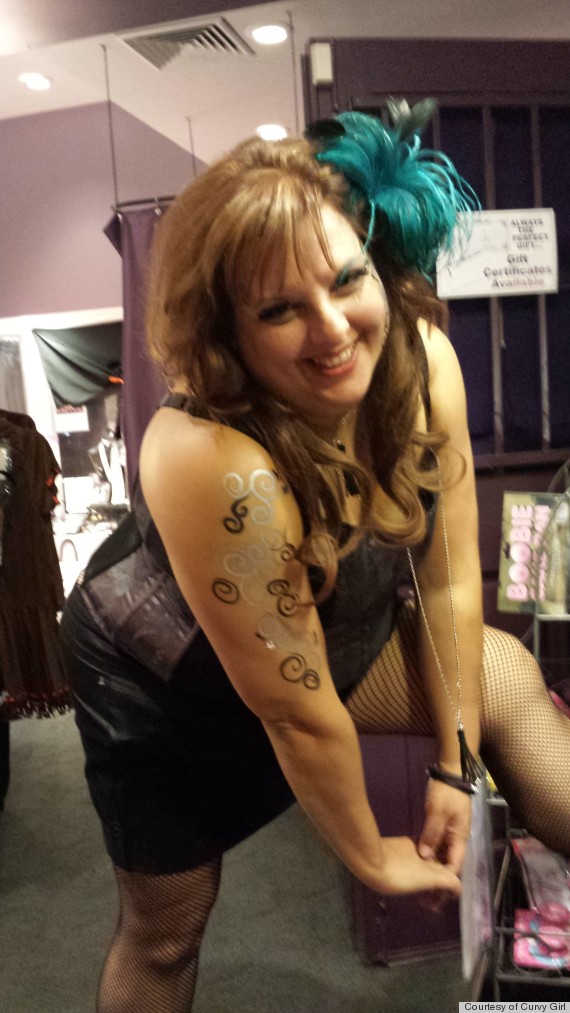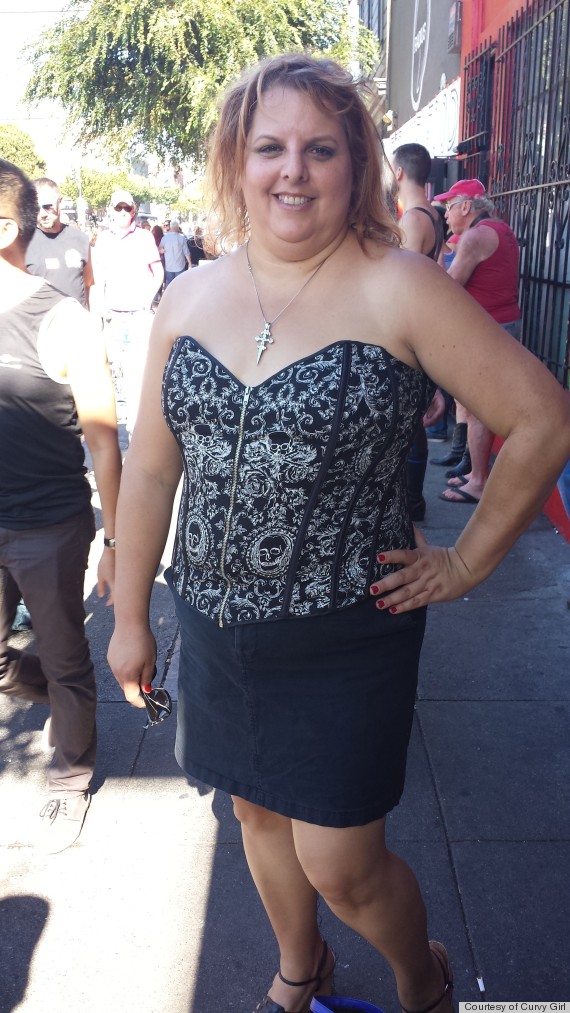 There ARE trendy clothes for all shapes and sizes:
Best Stores For Plus-Sized Gals
eShakti.com is a favorite for its vast selection of sizes, ranging from size 0 to 36W, and for all heights from Petite to Tall. Browse the site here.

Macy's offers a large selection of plus-size swimwear (up to a size 24W) and lingerie (bras go up to a 38M). Browse the site here.

This site boasts sportswear, accessories and even swimwear. Browse the site here.

Carmakoma is the place for the edgy, trendy plus-size shopper and also boasts great photos and style tips on its blog. Browse the site here.

FullBeauty.com specializes in bigger bras, plus-size underwear and plus-size sleepwear. Browse the site here.

With an entire section devoted to plus-sized fashion, ASOS offers a wide range of on-trend items, going up to a size US 24. Browse the site here.

OneStopPlus.com sells shoes, lingerie, sportswear, cocktail dresses and even bridal all on one site. Browse it here.

This plus-size only site has corsets, bras, panties and other sexy fun goodies for curvy gals. Browse the site here.

This size not only has gorgeous clothes, but also a feature called ShapeStylist that takes your proportions of your tummy, shoulders, hips, waist, bottom and bust for a better fit. Browse the site here.

Sonsi is the stylish sister of Lane Bryant, and brings together a variety of plus-size brands in one place for sizes 12 and up. Browse the site here.

Although Old Navy sells the majority of their plus-sized items online, they still have a terrific selection of well-priced items, going up to a US 30. Browse the site here.

If you're searching for a good deal, look no further than Forever21, which offers items like brightly colored skinny jeans up to a US 20 and summer dresses up to 3X. Browse the site here.

Salon Z at Saks.com offers high-end designer goods in larger sizes. You can find Michael Kors tops in sizes up to a 3X and James Jeans denim up to a 24W. Browse the site here.

Nordstrom offers a wide selection of merchandise -- from casual to fancy. They have shirts up to 3X and pants up to 24W. b=Browse the site here.

With lots of great business casual options (up to a size 24W), Talbots is a great store to check out if you're in need of classic pieces. Browse the site here.

Gap doesn't have a section online devoted to plus-sized fashion, however, many of their items go up to a size 20 and XXL. Browse the site here.
Want more? Be sure to check out HuffPost Style on Twitter, Facebook, Tumblr, Pinterest and Instagram at @HuffPostStyle.