Want to ruin a perfectly lovely night with your boyfriend or girlfriend? Try playing a board game with them.
It doesn't matter if it's Settlers of Catan or the Game of Life, if you ask your significant other to do battle with you over a board game, you are basically asking for trouble.
That's a life lesson illustrator Devin Le clearly gets. Take a look at the comic he recently shared on his website, According To Devin.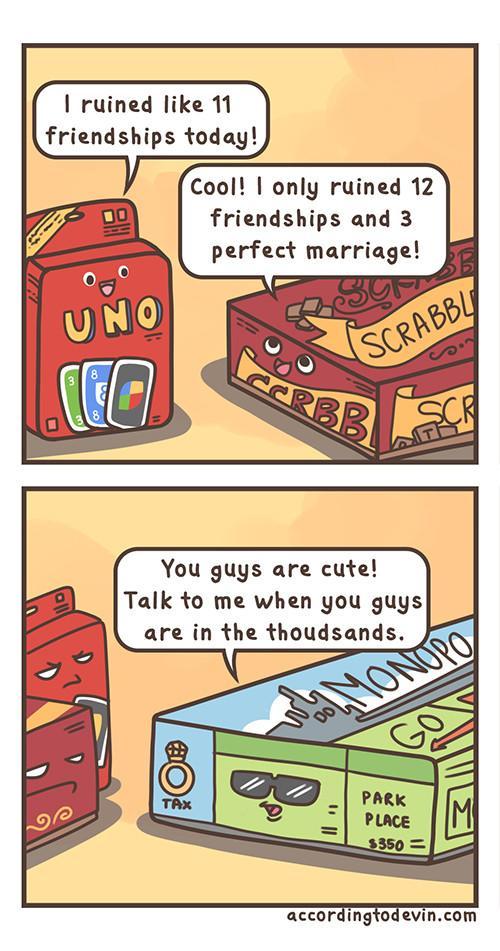 Damn you, Monopoly. Damn you to hell.
Also on HuffPost:
Other Hasbro Games That Should Be Movies
SUBSCRIBE AND FOLLOW
Get top stories and blog posts emailed to me each day. Newsletters may offer personalized content or advertisements.
Learn more