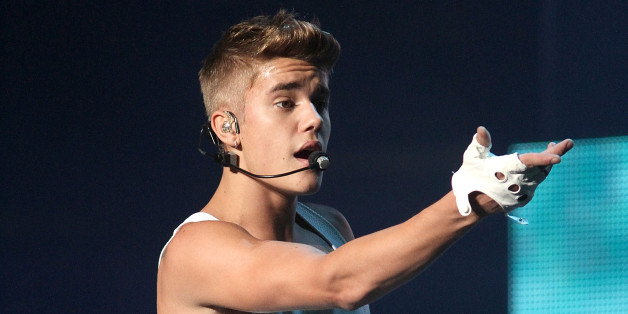 Justin Bieber was in Hawaii recently, and apparently his bad boy streak came, too.
Bieber's security guard was arrested on Thursday after allegedly assaulting a man for taking photos of the superstar at Shipwreck's, a public beach, in Kauai.
According to the Honolulu Star-Advertiser, Dwayne Patterson -- believed to be one of Bieber's security guards -- approached a man who was taking pictures of Bieber and his entourage. Patterson told the man to delete the photos but when he refused, Patterson assaulted him and damaged his camera.
But witnesses say Bieber isn't entirely innocent in the assault.
"There was no remorse," Lancaster told The Garden Island, "How can you go out to Shipwreck's and not expect people to take pictures?"
Also on HuffPost:
Justin Bieber through the years
SUBSCRIBE AND FOLLOW
Get top stories and blog posts emailed to me each day. Newsletters may offer personalized content or advertisements.
Learn more