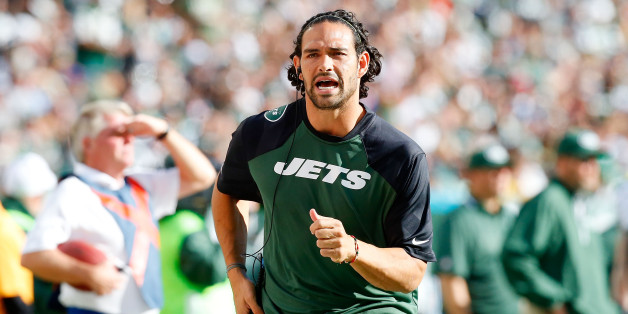 Somehow, Mark Sanchez had done it again. A year after introducing the term "Buttfumble" to the English language, the injured Jets quarterback debuted his new cornrows.
According to a message Sanchez posted on his Instagram account, he lost a bet and Jets guard Willie Colon was involved.
Now, for old times' sake, here's the infamous buttfumble.
SUBSCRIBE AND FOLLOW
Get top stories and blog posts emailed to me each day. Newsletters may offer personalized content or advertisements.
Learn more