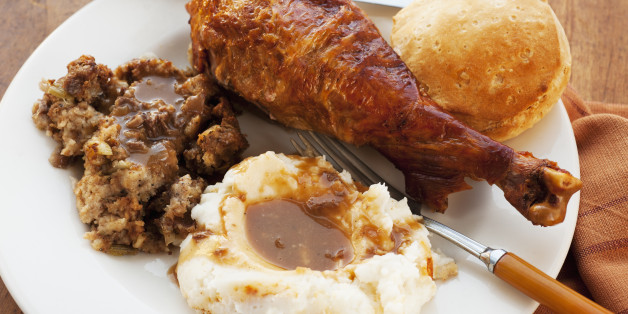 The hottest commodity in your kitchen on Thanksgiving Day is always the oven. Even if friends and family are bringing dishes pot-luck style, that's usually where all the warming-up takes place, and there are only so many dishes you can fit in there. Over the years we've mastered re-heating mashed potatoes on the stove top and just about anything else we can think of, but all this time we've forgotten a key piece of kitchen equipment that would have made our lives so much easier -- our Crock Pot.
It turns out, you can make almost every single element of your Thanksgiving meal in a slow cooker -- from turkey and stuffing (SERIOUSLY) to cranberry sauce and mashed potatoes. Even desserts and cocktails are possibilities. If you had, say, six or seven slow cookers, you could ostensibly make your ENTIRE Thanksgiving dinner in a slow cooker (which would be weird, but a party we would attend nevertheless). For those of us with just one slow cooker, you can utilize one of these recipes to take a little bit of the weight off your oven, just for the day. If you have an awesome Thanksgiving Crock Pot recipe we missed, let us know in the comments!
SUBSCRIBE AND FOLLOW
Get top stories and blog posts emailed to me each day. Newsletters may offer personalized content or advertisements.
Learn more