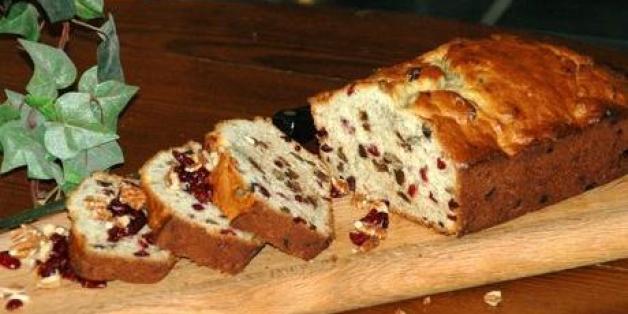 There's no better way to use overly ripe bananas than making a homemade banana bread. Fill the house with the smell of a freshly baked loaf and your kids will clamor to the kitchen for a bite. Add handfuls of dried cranberries, nuts and chocolate chips to the recipe for a fall-inspired take on this perennial favorite. The mix of sweet batter and chips with crunchy nuts and tart, dried cranberries makes each bite a medley of flavors and textures. This recipe is bound to become a family favorite.
Read more on www.kitchendaily.com
SUBSCRIBE AND FOLLOW
Get top stories and blog posts emailed to me each day. Newsletters may offer personalized content or advertisements.
Learn more