Thanksgiving desserts usually mean pie, but for something different this year, you could try baking a festive cake. This Thanksgiving turkey cake may look a little ambitious, but it requires fewer ingredients than you might think -- it's majority Betty Crocker cake mix and frosting.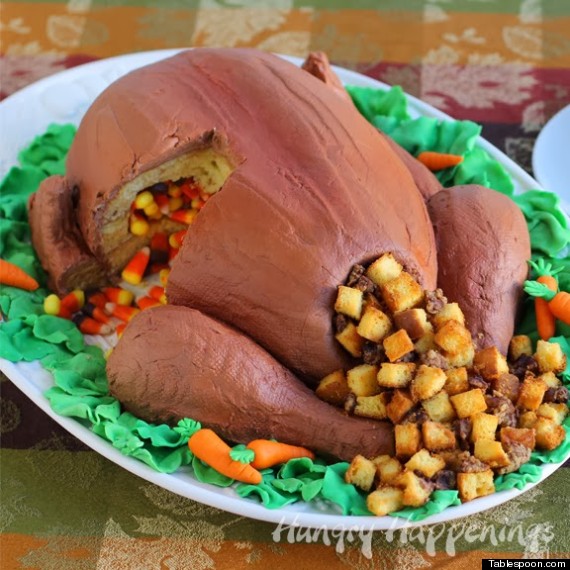 Love it or hate it, this baking feat, baked by Beth of HungryHappenings.com for Tablespoon.com, definitely wins points for creativity. Just as you would when roasting a real turkey, you'll put "stuffing" into a "cavity" -- although this stuffing is just cubed cake, leftover from carving out the cavity. After the cake is baked and frosted, the recipe calls for dabbing a paper towel over the entire thing for subtle imprints that make the frosting look more like real turkey skin.
We've seen a lot of Thanksgiving cakes this year -- from total fails, to beautiful successes, to ones we're still not sure about, like this crazy, savory cake. Would you bake this turkey cake, or are you going to stick to pie this year?
To get the full recipe, head over to Tablespoon.com.
Want to read more from HuffPost Taste? Follow us on Twitter, Facebook, Pinterest and Tumblr.