Magnus Carlsen Proves Chess Players Can Also Be Really Great Dressers In G-Star RAW Ads
The chess world doesn't churn out celebrities with household recognition. But its latest star, Magnus Carlsen, is definitely a name worth knowing.
In case you're not caught up with your chess news, 22-year-old Carlsen defeated the titleholder Vishy Anand of India in the FIDE World Championship match last week, becoming the second youngest world champion ever (after Garry Kasparov).
Having won chess' top prize, you'd think Carlsen was basically king of the "chess nerds." But as it turns out, he's just completed his second ad campaign for the very un-nerdy G-Star RAW. The edgy premium denim company chose Carlsen because he "embodies the spirit of unconventional thinking," according to its website, and he's been spotted sitting in the front row at G-Staw RAW runway shows.
And we thought all chess whiz kids wore suspenders and argyle.
Check out the hunkiest thing to hit chess in his latest campaign below.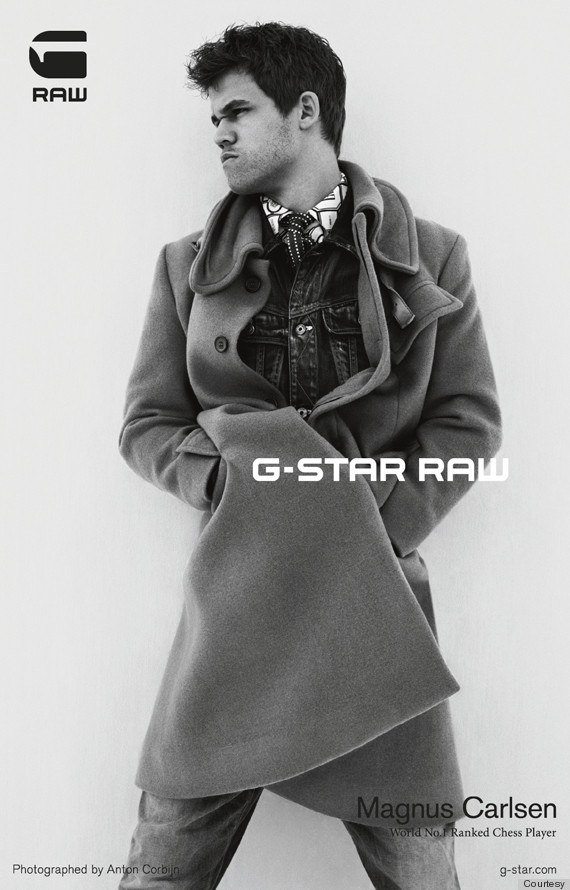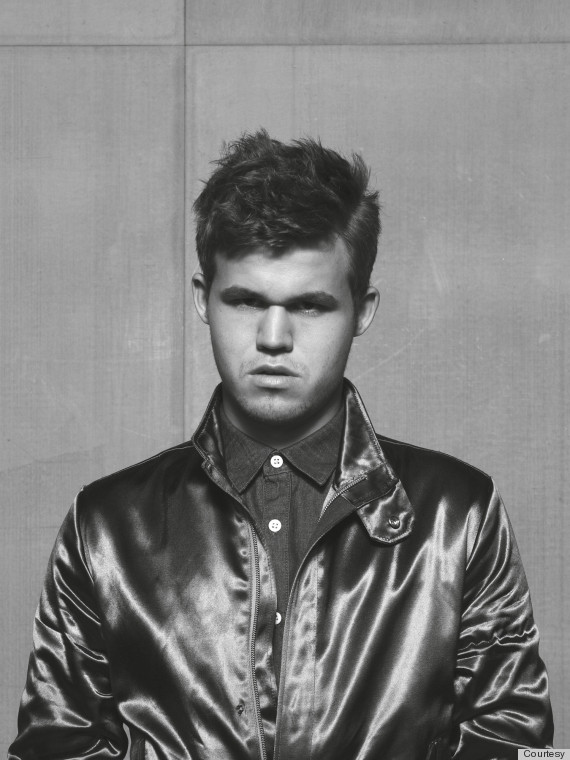 Think Magnus has what it takes?
This Diet Coke commercial provided Cooper with a breakout live-action role.

Discovered in 1992, Beckford's a veteran poser by now. He went on to co-host Bravo's "Make Me A Supermodel."

Famously outspoken, Gandy's been in ads for Dolce & Gabbana.

In this Calvin Klein ad that aired during the Super Bowl, it's hard to keep your attention on the product and off the abs.

Everyone's favorite footballer certainly can multitask.

The face of Chanel and Fendi was once an accessory for Katy Perry.

Kroenig dropped a soccer scholarship to model for Abercrombie & Fitch, and he now counts Karl Lagerfeld among his biggest fans.

This British-bred beauty judged America's Next Top Model's Cycle 19.

This face might be familiar from campaigns for American Eagle, Calvin Klein, Armani Exchange and Versace for H&M.

Goodwins has walked in runway shows for DKNY, Calvin Klein and Viktor & Rolf.

O'Pry was scouted from his prom photos. We wish we could have been his date.

Nobili left school in Milan to debut at Alexander McQueen's runway show in January 2011. Since, he's been in a Giorgio Armani film with Karolina Kurkova and stripped down to skivvies for Moschino.

He's been in Hugo Boss and Daks ads and walked the runway at Damir Doma. Pictured here in a campaign for Pierre Balmain.

This Swedish model recently appeared in Lacoste's pre-fall lookbook, and walked a slew of shows for spring, including Gucci, Belstaff, Bottega Veneta and Rag + Bone.

Described by one devoted tumblr as a "Flawless French F--k." That pretty much covers it.

Togo-born Agbodji has been featured in V Man and Vogue Hommes Japan.

Belgian Van Bael has a thing for shoes. We'd take him shopping any day.

We've seen this lovely Latvian in print campaigns for Balmain Homme, Dior Homme and Belstaff.

Anchisi teaches us that good looks are indeed genetic--his mom, Lynn Koester, is a model, too.

Ahrens, like many, was scouted on the street. This past season, the German model walked in runway shows for Hermes, Mugler, Givenchy and Prada, among others.

This Canadian's been in ads ranging from Gap to Galliano, and everywhere in between.

Lei walked in runway shows for Giorgio Armani, Ferragamo and Missoni this past season.

Style's newest docu-series, Built (about male models / handymen), premieres January 28 at 9 p.m. on Style.
Want more? Be sure to check out HuffPost Style on Twitter, Facebook, Tumblr, Pinterest and Instagram at @HuffPostStyle.