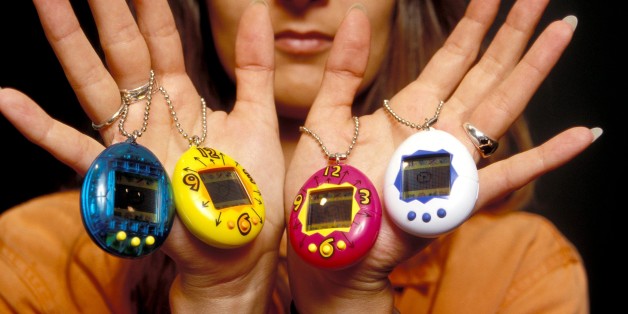 Ready for some '90s nostalgia? Stay tuned: Tamagotchis, the tiny plastic pocket pets popular 17 years ago, are getting a reboot from Bandai, the Japanese toymaker and original creator of the obsession.
Like the Tamagotchi pets in Bandai's 2004 Tamagotchi Connection toy line, the Tamagotchi Friends will be able to play with each other when owners bump their devices against each other; they can even exchange presents and have tiny "Tama-babies."
Unfortunately for those hankering for the new Tamagotchi toys right now, the Tamagotchi Friends devices won't be available in the United States until Autumn 2014.
Bandai's English website for Tamagotchi Friends is still under construction, but you can check out its current incarnation here.
SUBSCRIBE AND FOLLOW
Get top stories and blog posts emailed to me each day. Newsletters may offer personalized content or advertisements.
Learn more