Desert Tribesmen, Jellyfish and Rafael Nadal: The Week In Photos, Nov. 24 - 30
Nothing quite compares to the power of a photograph to communicate the goings on in the world, captured in the thick of things. Ranging from the serious to the silly, these photos offer peeks into various events around the world this week.
1. In Brazil, youngsters play football at an artificial beach in Ponta Negra's new upperclass neighborhood on November 23, 2013.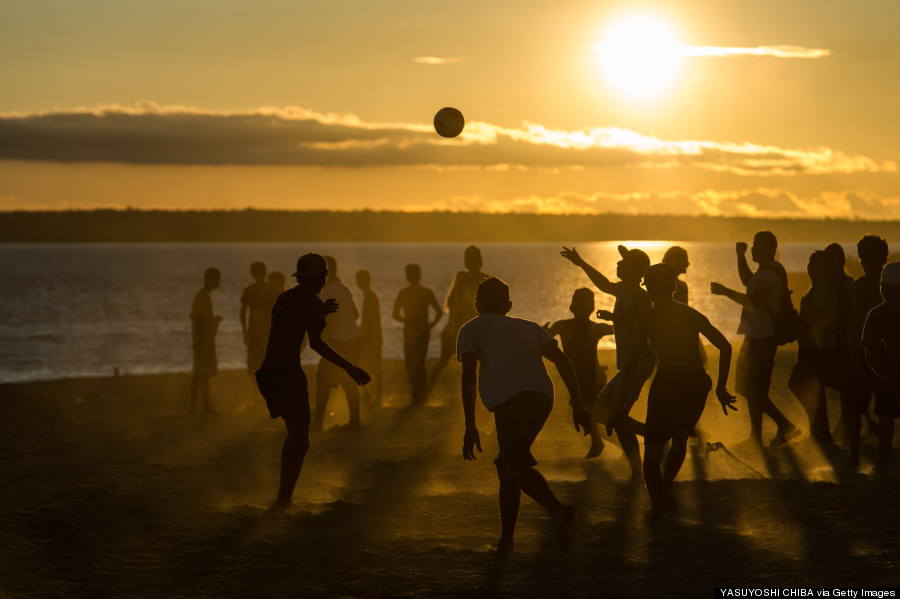 Yasuyoshi Chiba/AFP/Getty Images
2. In Kuwait, Jellyfish swim in an aquarium at the Scientific Center in Kuwait City on November 24, 2013.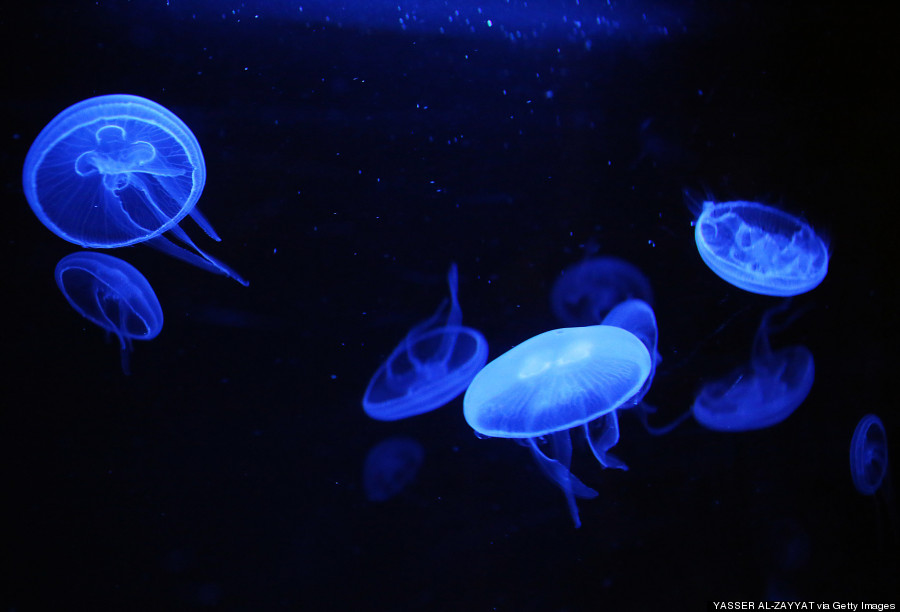 Yasser al-Zayyat/AFP/Getty Images
3. In Italy, shoes are painted red to symbolize victims of violence as part of the International Day to End Violence Against Women in Rome, on November 25, 2013.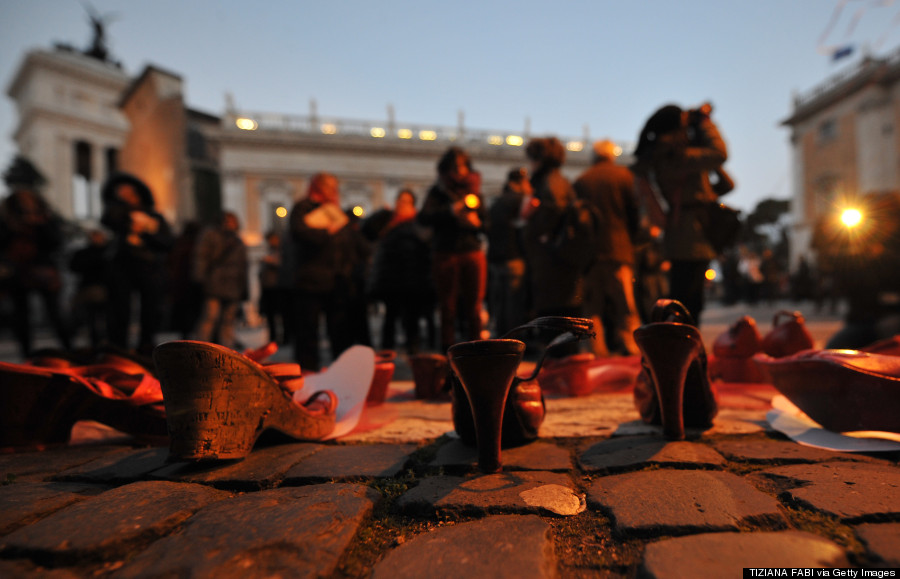 Tiziana Fabi/AFP/Getty Images
4. In Argentina, Spanish tennis player Rafael Nadal sprays champagne after defeating Serbian tennis player Novak Djokovic during an exhibition tennis match in Buenos Aires on November 24, 2013.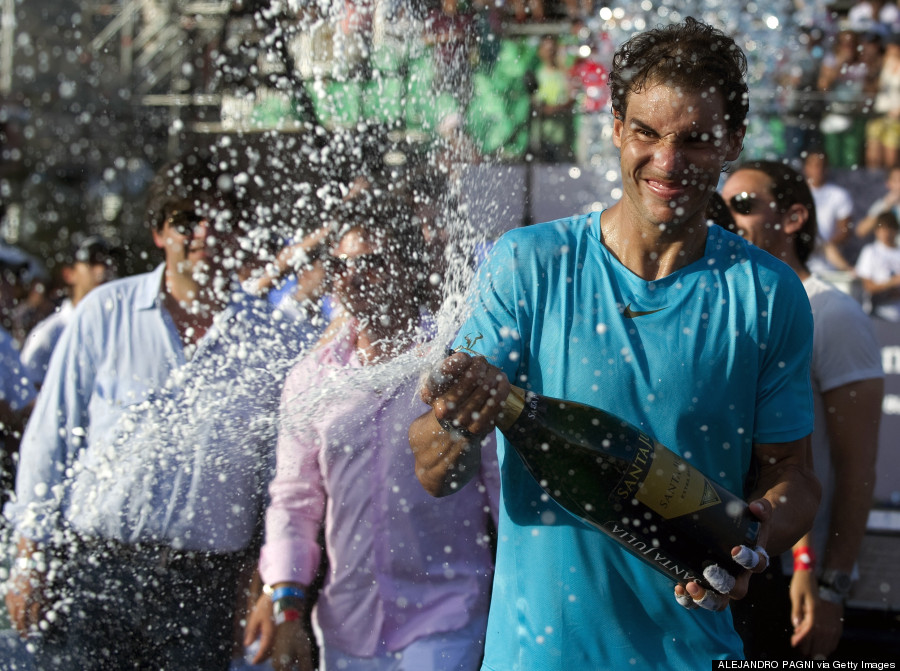 Alejandro Pagni/AFP/Getty Images
5. In the United Arab Emirates, tribesmen lead their camels through the sand dunes of the Liwa desert, 220 kilometers west of Abu Dhabi, on November 23, 2013.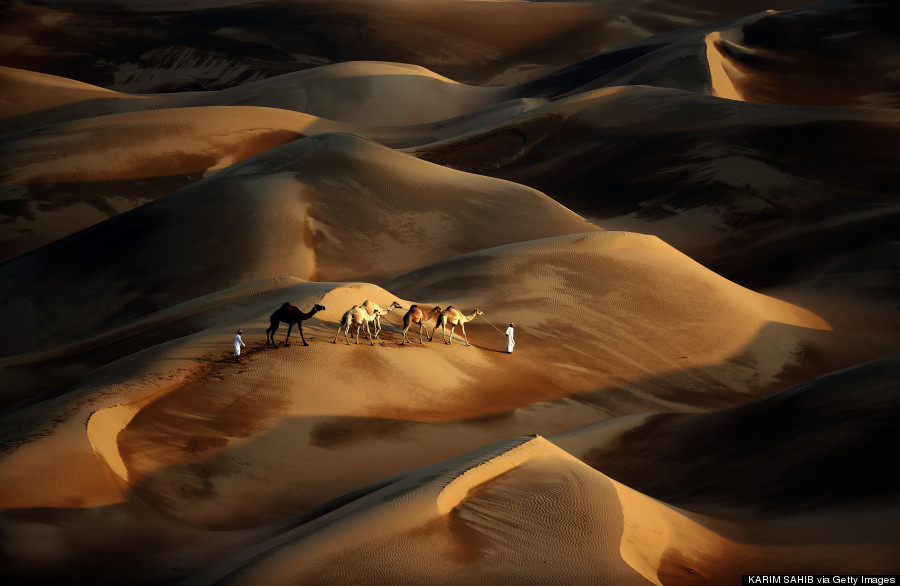 Karim Sahib/AFP/Getty Images
6. In the Philippines, typhoon survivors queue up for relief goods in Palo, Leyte province on November 26, 2013.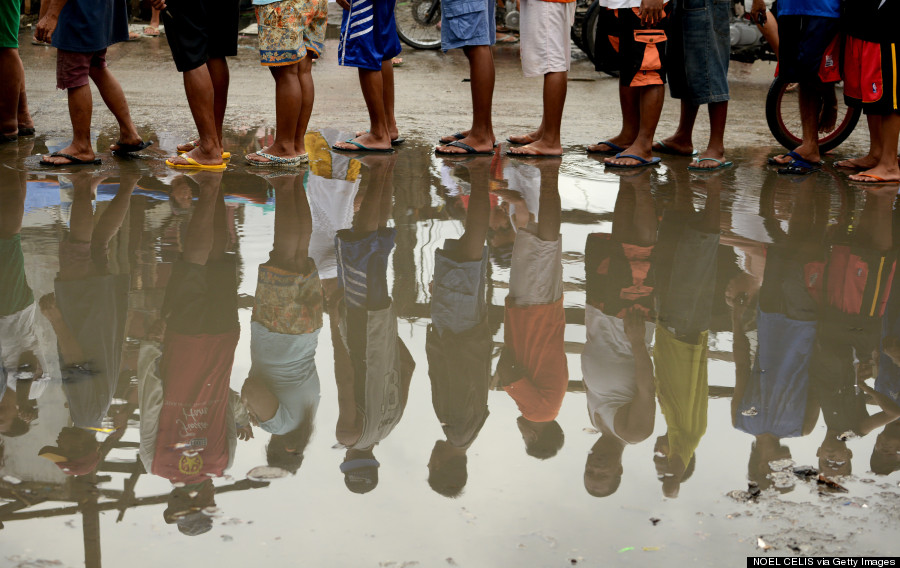 Noel Celis/AFP/Getty Images
7. In Egypt, an activist shouts slogans protesting against the new law regulating street protests and Egypt's ongoing practice of trying civilians in military courts at Talaat Harb Square on November 26, 2013.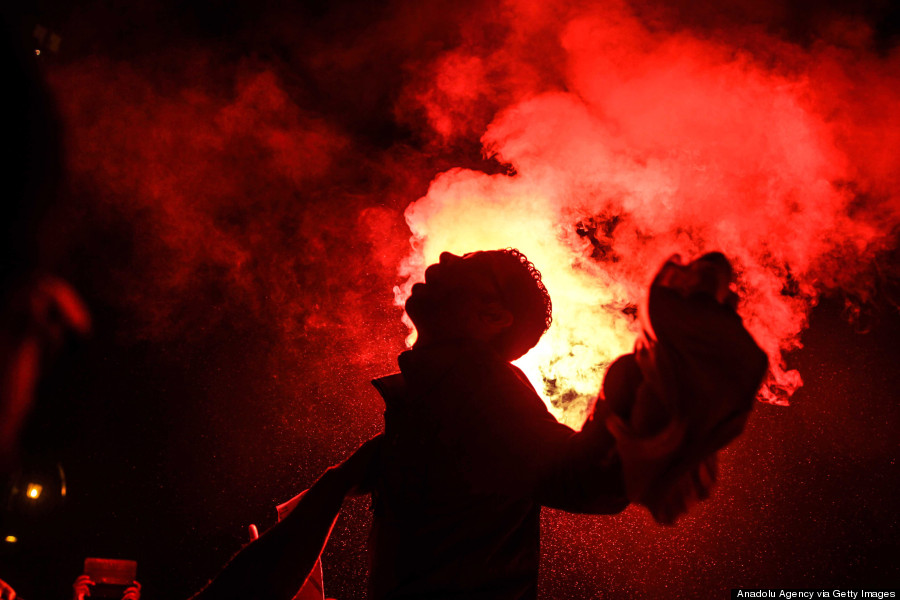 Mosaab Elshamy/Anadolu Agency/Getty Images
8. In Pakistan, madrasa students play cricket following the afternoon prayer on November 24, 2013 in Islamabad.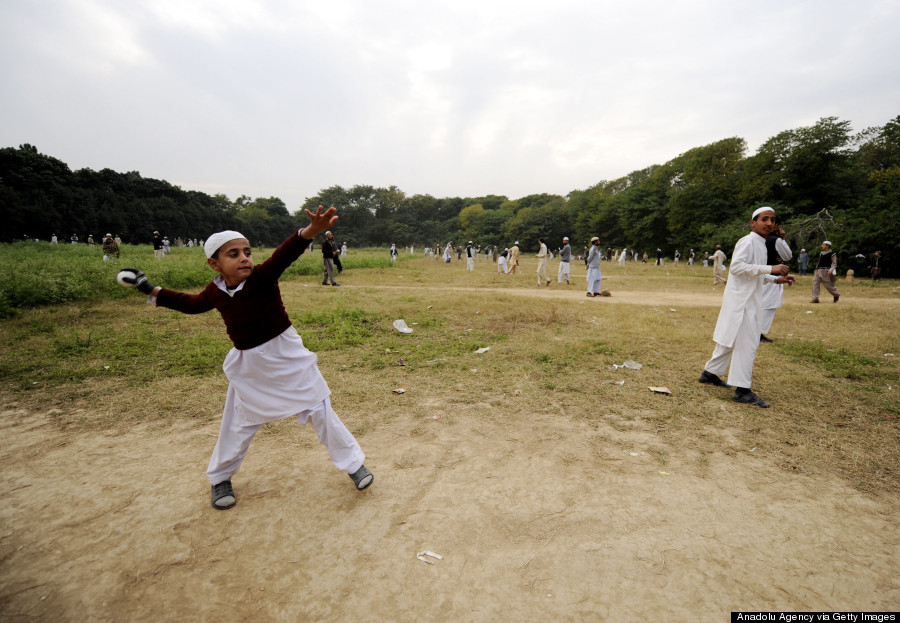 Metin Aktas/Anadolu Agency/Getty Images
9. In Honduras, university student supporter of Honduran presidential candidate for the leftist Libertad y Refundacion (LIBRE), Xiomara Castro, confront the police as they protest in Tegucigalpa on November 26, 2013.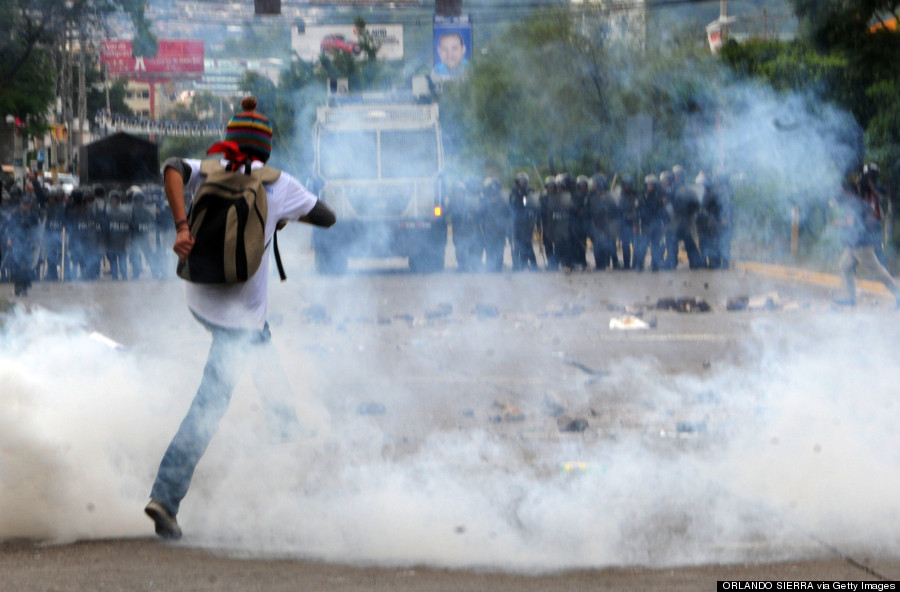 Orlando Sierra/AFP/Getty Images
10. In England, a family walks on an illuminated path on November 27, 2013 at the first after dark Christmas festival, held at The Royal Botanic Gardens.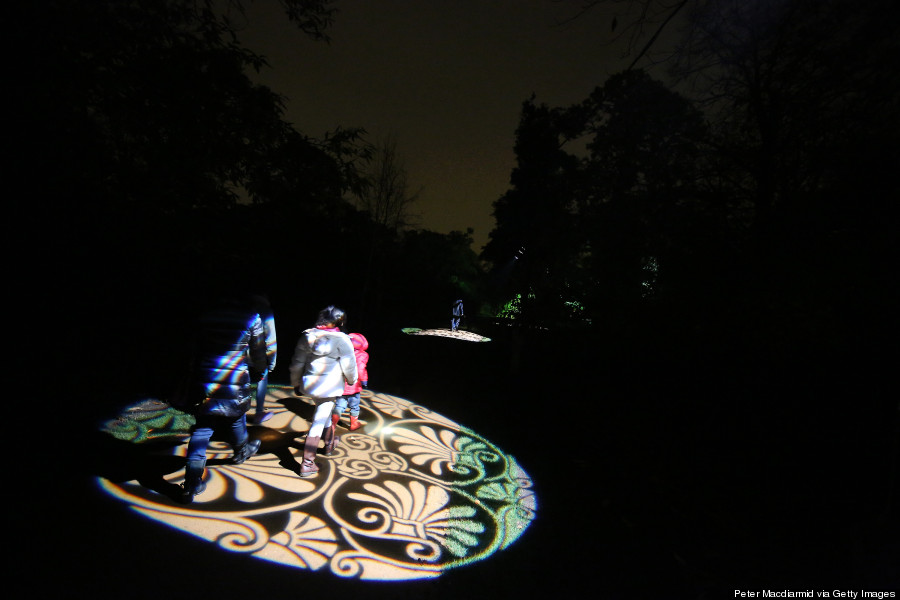 Peter Macdiarmid/Getty Images