We're pretty sure you don't need more reasons to love Ben Affleck or envy his incredibly sweet and down-to-earth family, but hey -- it's Thanksgiving! Here's one more reason, on the house: Affleck and his prettier half and wife of eight years Jennifer Garner were spotted on a coffee run in Larchmont Village, L.A., this morning (Nov. 29). On their way back, Ben, the true gentleman that he is, opened the car door for his lovely wife.
Whoever said chivalry is dead needs to blow this photo up to poster size and hang it on his wall.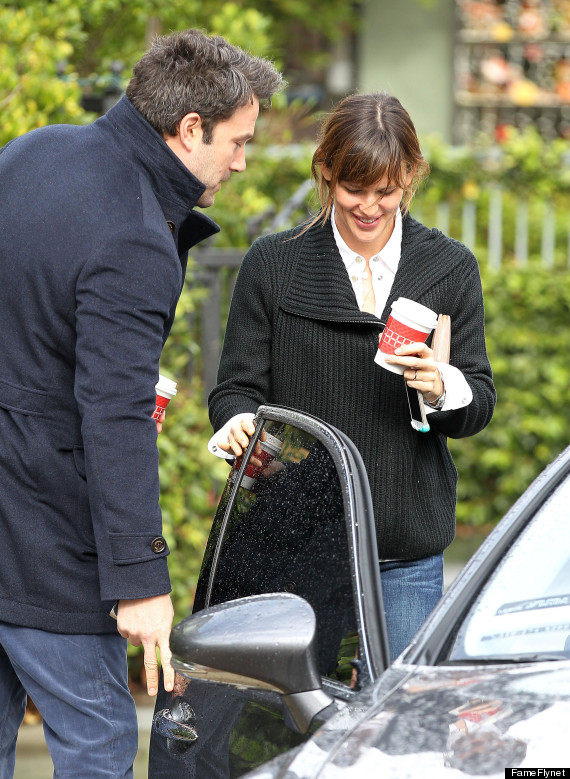 Also on HuffPost:
Celebrity Couples From On To Off-Screen
SUBSCRIBE AND FOLLOW
Get top stories and blog posts emailed to me each day. Newsletters may offer personalized content or advertisements.
Learn more