3 Times Liam Payne And Justin Timberlake Looked Exactly Alike
Someone on HuffPost Teen's Twitter feed posted this during last week's American Music Awards: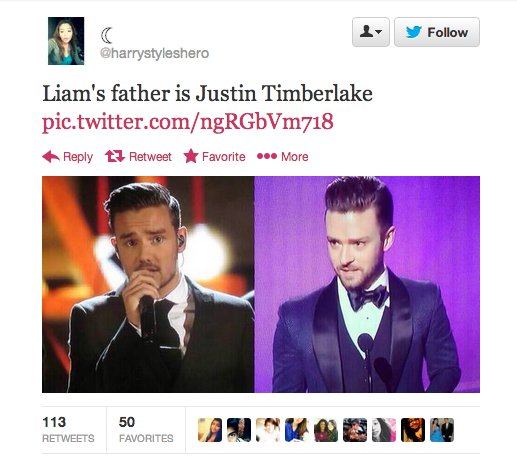 Interesting proposition. Let's examine more closely, shall we?

We're not sure JT is quite old enough to be Liam's dad, but we'll settle for long-lost boy band older brother. Uncanny!