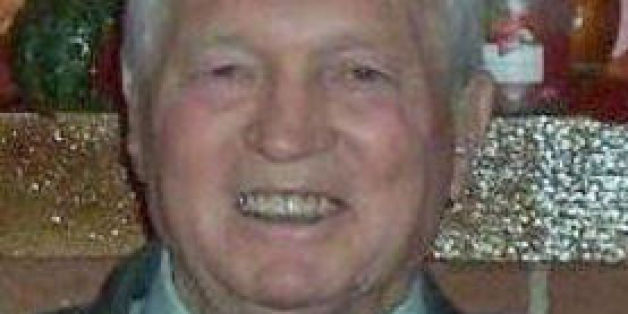 Everly-Wheatly Funeral Home
A retired U.S. Army colonel was supposed to receive a burial at Arlington National Cemetery. What the career military man got was "degradation beyond words," according to his son.
Joseph Malvin "Mal" Chapman died at age 80 on Nov. 21. When his family gathered to lay him to rest, their sorrow quickly turned to shock and anger as they realized his body had been switched with another dead man's, according to Vienna Patch.
"His twin was here -- my uncle Alvin came from Tennessee. He immediately recognized it wasn't him. The nose was totally different," Chapman's son, Jim McLean, told WJLA.
Chapman's family told the station that the Everly Funeral Home in Fairfax mixed up the bodies and dressed the wrong man in the deceased vet's uniform, which he worked 28 years to earn.
"My dad's uniform... that's degradation beyond words for a military man," McLean told WJLA. "This just isn't right. This should never, never happen. This is something you read in a fiction novel or see in a movie on TV."
During his 28 years of service in the U.S. Army as a signals and communications officer, Chapman served in Taiwan, Thailand, Vietnam and twice in Germany, according to his obituary.
This isn't the first time that a funeral home has purportedly mixed up bodies. In October, a Washington state funeral parlor came under investigation after allegedly swapping the bodies of two men who died at the same hospice care facility.
"[My father] was terrified of being cremated. He was scared of it. He didn't want any part of it," Brian Moon, the man's son, told KING5.com.
Also on HuffPost:
Weird News: Strange, But True
FOLLOW HUFFPOST