In case the idea of lounging around with hundreds of your favorite strangers sounds appealing, may we recommend heading to Europe to take a thermal bath?
Szechenyi Thermal Bath, the largest medicinal bath in all of Europe, sits near the zoo in Budapest (it was the first of its kind on the Pest side of town). Parts of the bath are open from early morning to 10pm at night. It's a big tourist draw--who wouldn't want to chill in a bath in the middle of town?--but it's also popular with locals.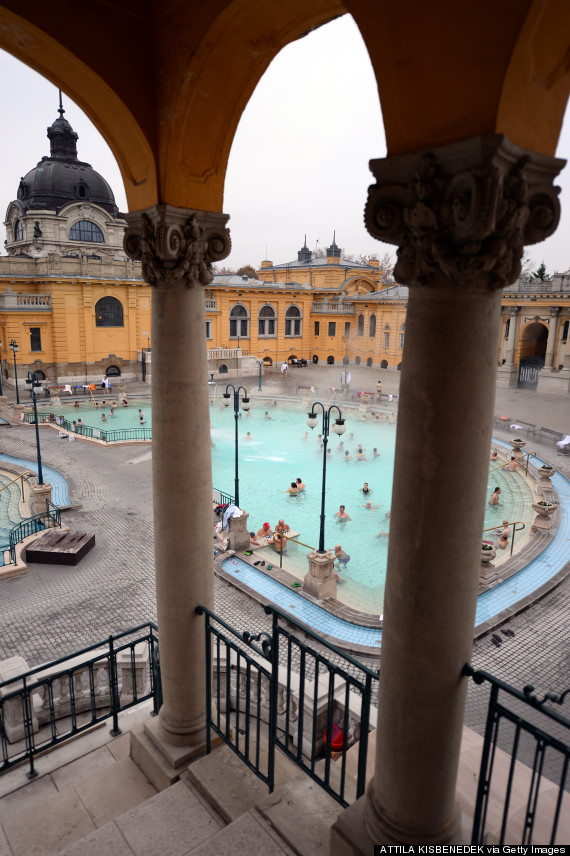 Visitors can get massages or even a pedicure or just hang out playing chess like these two.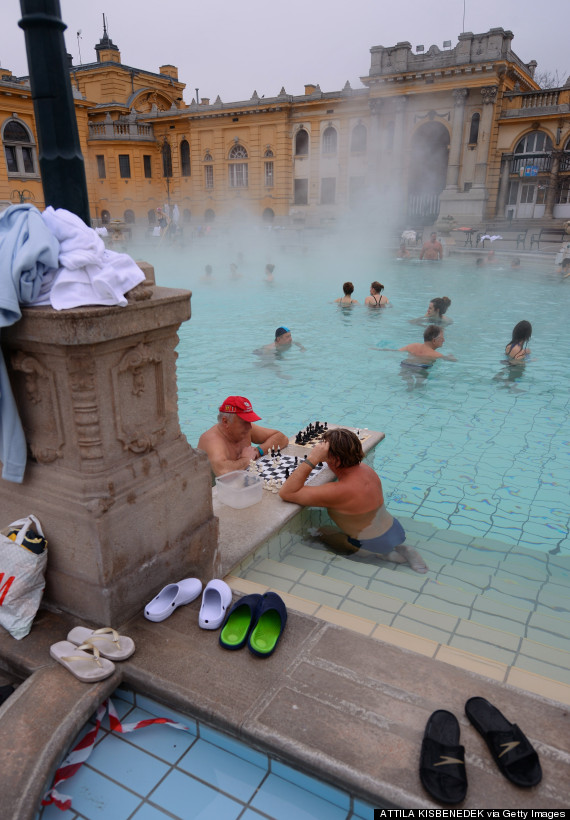 The water is kept at around 160-175 degrees, which will keep you nice and toasty in the middle of winter.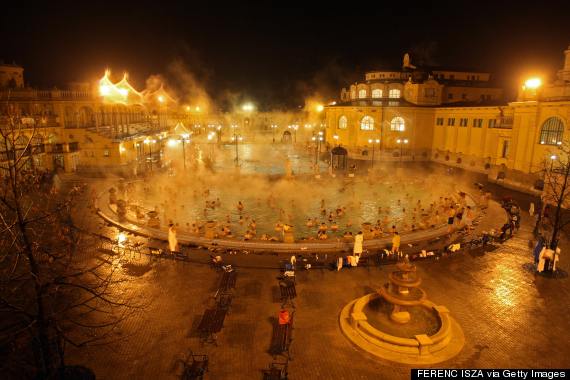 And sometimes it can get a little rowdy, especially in summer.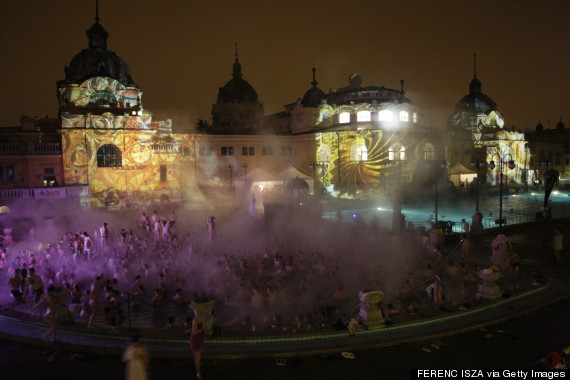 Until next time...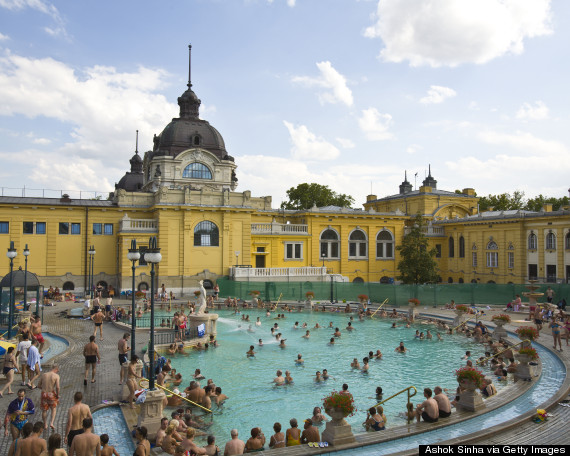 SUBSCRIBE AND FOLLOW
Get top stories and blog posts emailed to me each day. Newsletters may offer personalized content or advertisements.
Learn more