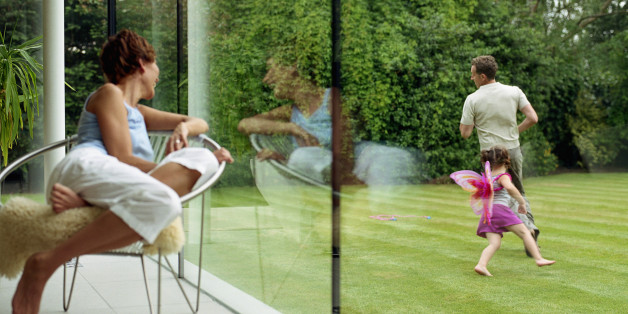 Here's something a good chunk of divorced people won't tell you: there's a lot you miss about marriage after divorce.
Though life after a split can be liberating, the truth of the matter is that sometimes it's nearly impossible to stop dwelling on the little things you miss most about married life -- having someone to cuddle with, for instance, or knowing there was always someone, in-house, who had your back when you disciplined the kids.
Below, HuffPost Divorce readers offer some real talk on the things they miss most about marriage. Scroll down to read their responses, then head to the comments and let us know what you miss most about married life.
1. You miss seeing your kids on a daily basis.
2. It's difficult not having someone to share your good and bad news with.
3. You miss the comfort of being around someone you love and who loves you back.
4. You'll miss having someone to move heavy boxes and junk for you. It can be annoying to find someone to come over and do it for you when your go-to guy used to be right there.
5. Those guaranteed hugs at the end of each day.
6. When you're married, there's always someone to take care of you when you're sick. You miss that after divorce.
7. If you're a parent, you miss not always having to be the bad guy with the kids!
8. Your spouse's muscles! Bringing in the groceries just isn't the same when you're divorced.
9. You miss knowing that you have someone to grow old and wrinkled with.
10. You miss the sex. (Or, at least, the I-don't-have-to-work-that-hard-for-it sex.)
11. Big family vacations. Vacations are so different after divorce.
12. You miss having someone ask how your day was when you walk in the door -- ask, and actually care about what you have to say.
13. You miss the additional help with parenting.
14. The security of a two-income household.
15. How easy it was to get things done. You're no longer part of a team.
16. Your spouse's health insurance.
17. You miss being with your kids all of the time. When you're not living with them, you're missing out on so many little moments you can never get back and never recreate.
18. Once you're single, you miss the financial security that comes with marriage.
19. Having someone else to clean out the vacuum cleaner.
20. You miss having someone to spoil you, someone to cuddle with, and someone to share your life with in general. But you don't miss it enough to accept being married to someone who doesn't love you unconditionally.
Keep in touch! Check out HuffPost Divorce on Facebook and Twitter.
ALSO ON HUFFPOST:
How To Stop Stressing About Being Alone
SUBSCRIBE TO & FOLLOW LIFESTYLE
We're basically your best friend... with better advice. Learn more