Just because Peyton Manning is one of the greatest quarterbacks of all time doesn't mean he's forgotten about the regular folk -- for instance, when a bride-to-be sent him a random wedding invitation, he actually took the time to reply.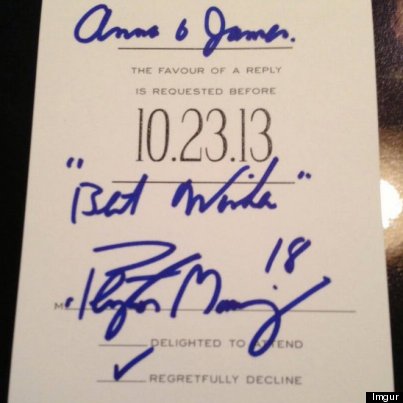 Though he regretfully declined, Manning is now officially in the running for "Nicest QB in the World." Which we all know is the most important award of all time.
Check out some celebrity wedding invitations in the slideshow below.
Hollywood Wedding Invites
SUBSCRIBE AND FOLLOW
Get top stories and blog posts emailed to me each day. Newsletters may offer personalized content or advertisements.
Learn more