When it comes to wedding dresses, is the third time the charm?
Keira Knightley decided to find out last night when she pulled out the white tulle dress she wore to her wedding earlier this year for the SeriousFun London Gala. The Chanel Haute Couture number, plucked from the fashion house's Spring/Summer 2006 collection, was first worn by the actress back in 2008, making her 2013 nuptials the second time she took the confection out for spin -- and this latest wear the third on record. Gasping yet?
While it isn't customary for brides to repeat their wedding dresses, we think it's fantastic that Keira's found a way for her dress to do triple-duty. And to be fair, she's managed to switch it up for each outing, opting for flats (!) for her wedding, opaque black tights in 2008 and gold Jimmy Choo sandals for last night's gala.
So cheers, Keira -- here's to an enduring marriage and a versatile wedding dress to go with it!
At last night's gala: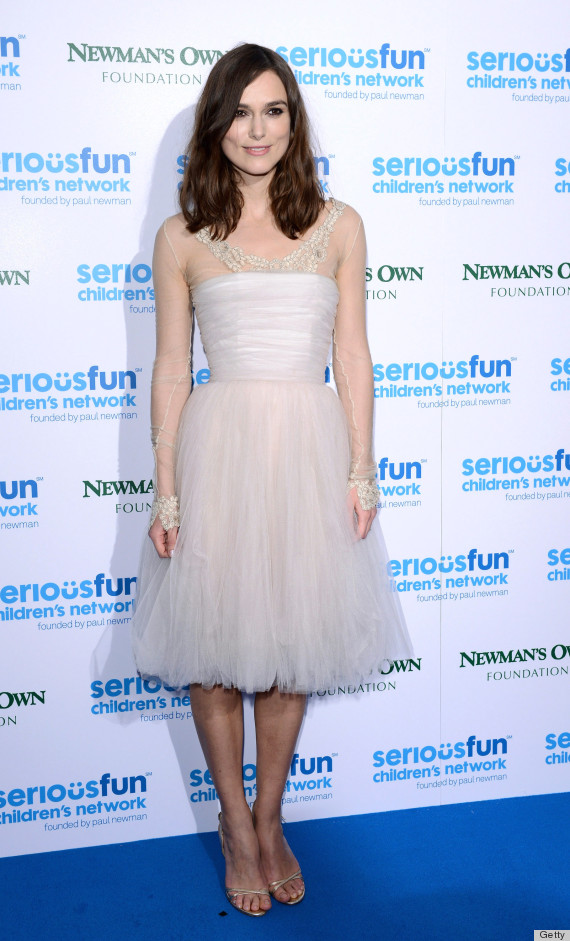 At her wedding: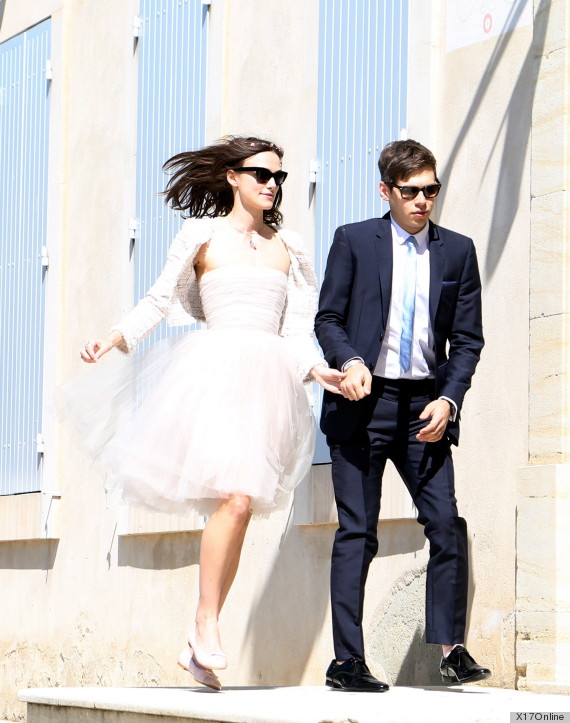 In 2008: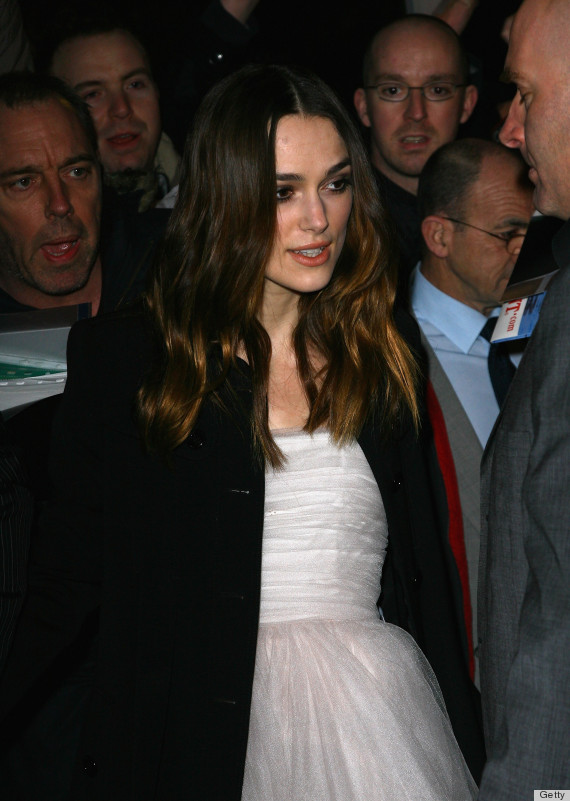 Some of these might be hard to forget, though:
Celebs in Non-White Wedding Dresses
Stefani got hitched in this ombre gown in 2002.

Hathaway wed Adam Shulman in a custom pink Valentino gown in 2012.

Tamblyn tied the knot with David Cross in a yellow dress in 2012.

Nixon wore green Carolina Herrera gown at her 2012 wedding to Christine Marinoni -- for a photo, click to People.com.

Witherspoon married Jim Toth in 2011 in a blush pink gown.

The director married Thomas Mars in purple Azzedine Alaia in 2011.

Moore married Bart Freundlich in this lilac Prada frock in 2003.

The always-original Taylor wed Richard Burton for the first time in 1964 in this yellow dress. The pair divorced but then reconciled and when they re-married in 1975, Elizabeth wore green.

Biel wed Justin Timberlake in Italy in 2012 wearing a pink Giambattista Valli gown, seen here.

Sharon Stone married publishing baron Phil Bronstein in 1998 wearing a champagne gown. The couple have since divorced. See a photo of the dress here.

When Dita Von Teese married Marilyn Manson in December 2005, she wore a royal purple gown by Vivienne Westwood. Von Teese and Manson split in 2007. Click here for photos of her wedding gown.

The fashion icon famously wore black on her wedding day in 1997 (click to see a photo). The star says that she would definitely wear white if she ever renewed her vows to husband Matthew Broderick.

Singer Kelis wore a green wedding dress when she tied the knot with rapper Nas in 2005. The couple split in 2009 and have one son together. Nas featured the green dress on the cover of his "Life is Good" album in 2012.

When "Step Up" co-stars Jenna Dewan-Tatum and Channing Tatum tied the knot in 2009, Dewan-Tatum wore a blush strapless gown with a feathered skirt (click for photos).

When Portia de Rossi married Ellen DeGeneres in 2008 she donned a Zac Posen gown that featured a blush tulle skirt.
Want more? Be sure to check out HuffPost Style on Twitter, Facebook, Tumblr, Pinterest and Instagram at @HuffPostStyle.