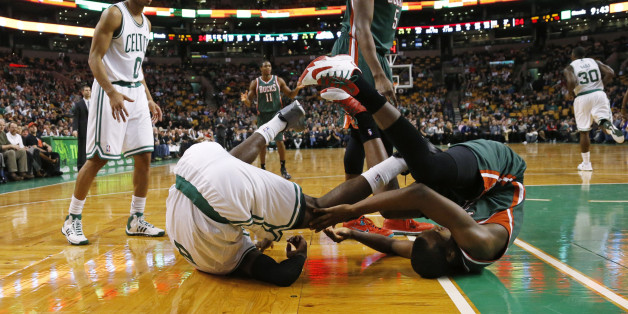 If the NBA Playoffs began on December 1st then six teams with losing records from the Eastern Conference would have qualified for the 16-team postseason tournament. On that date, only the Miami Heat and Indiana Pacers had winning records in the East. Meanwhile, three Western Conference teams posting winning records to that point would have been left on the sidelines.
Whoever runs the official Twitter account of the Portland Trail Blazers has noticed the stark difference in quality and competition between the two conferences.
Is it too late to join the Eastern Conference? Asking for a friend.

— Trail Blazers (@trailblazers) December 4, 2013
Currently among the leaders in the West, the Blazers don't figure to be among those teams scrapping for the 7th and 8th seeds in the West as the 2013-2014 regular season wraps up but a few quality clubs figure to be left out of the playoffs. Maybe that "friend" is really the Denver Nuggets or the Minnesota Timberwolves.
Or, perhaps it was the Phoenix Suns.
@trailblazers We asked you to keep that on the down low. That eager to get rid of us already?

— Phoenix Suns (@Suns) December 4, 2013