I signed up for a Costco membership solely to purchase those velvety, space-saving hangers. (A box of 35 costs only $9.99!) I had no intention of weaving my shopping cart through the mega wholesale store for more than one hour until I spotted some surprising wares in the aisles.
I'm talking Prada leather handbags, blinged-out Chanel watches, celebrity hairstylist Serge Normant shampoo and Sisley Paris anti-aging skincare. Who knew Costco carried all this designer swag along with affordable bulk goods? And which warehouse club's members are buying it? Because the women I usually see walking out are moms holding economy-size paper towels and bottles of ketchup...
If you think I'm trying to pull a fast one on you, check out these 11 unexpected finds from Costco.
Prada Vitello Daino Leather Tote $1,499.99, Costco.com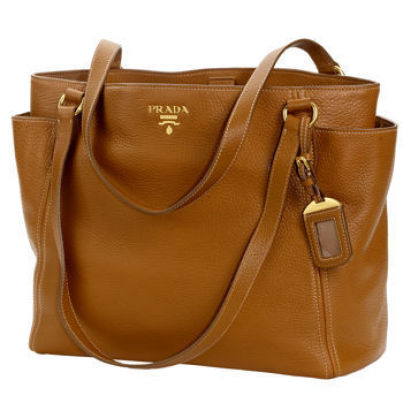 Serge Normant Healthy Hair Collection Shampoo and Conditioner $29.99, Costco.com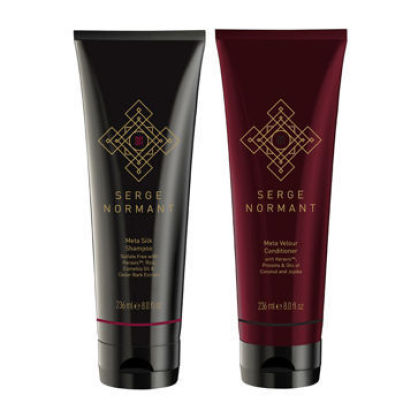 Black Tahitian Cultured Pearl Strand $2,999.99, Costco.com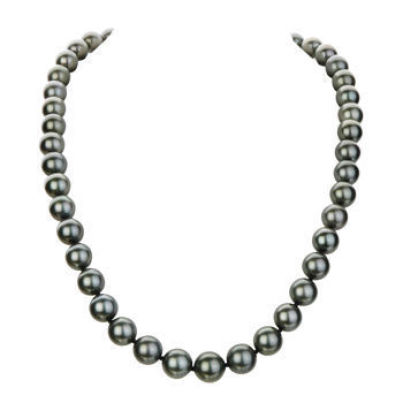 Orlando Pita Revive Instant Boost Dry Shampoo $16.99, Costco.com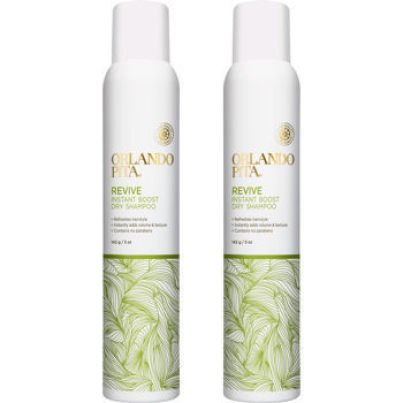 Chanel Unisex Watch $14,999.99, Costco.com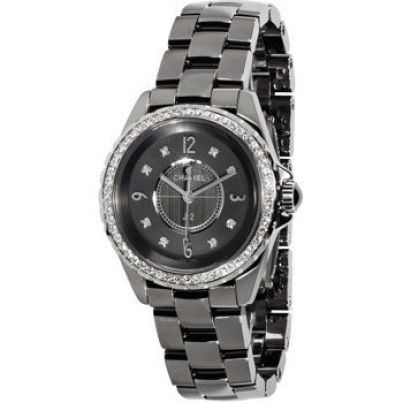 Fendi Selleria Leather Long Zip Around Wallet $499.99, Costco.com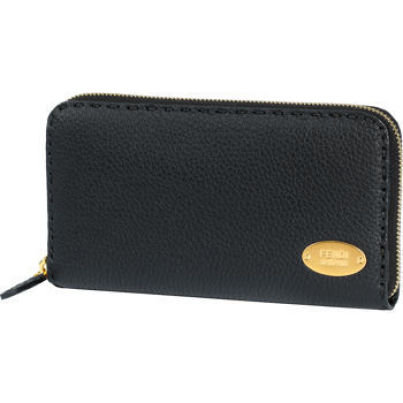 Sisley Paris Sisleÿa Global Anti-Aging Day and Night Cream $289.99, Costco.com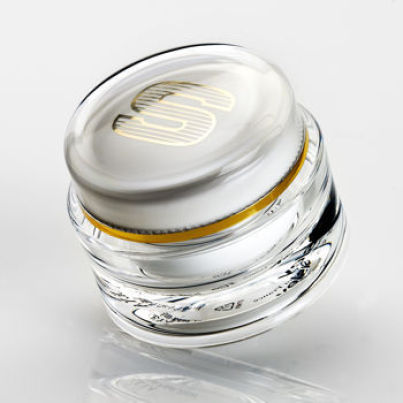 Hunter Ladies' Original Tall Rain Boots Member only item, Costco.com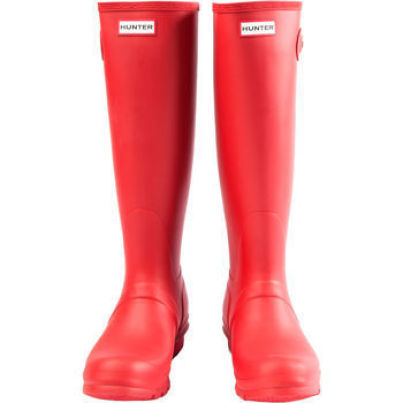 Miu Miu Top Handle Tote Bag Member only item, Costco.com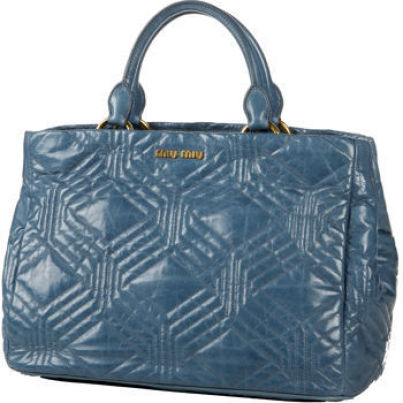 RapidLash Eyelash & Eyebrow Enhancing Serum $57.99, Costco.com
Remington i-Light Pro Premier Intense Pulsed Light Hair Removal System $197.99, Costco.com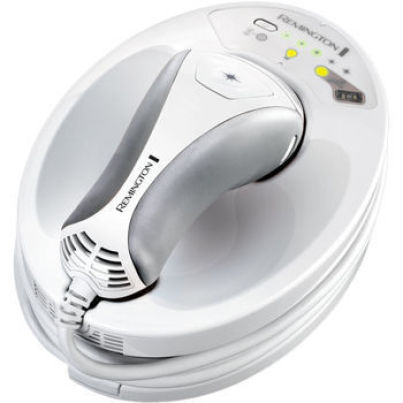 People really love Costco:
Companies With The Best Reputations
Reputation score: 77.95 2012 score: 76.72 Costco Wholesale Corp. ranks as the 10th most reputable company after ranking 19th among the 60 most visible firms in the U.S. last year. Much of this is based on strong customer admiration and respect as the company has the fifth-highest score for emotional appeal in Harris Interactive's survey. The company's customer satisfaction score, as measured by the ACSI, also reflects this. No other specialty retailer had a higher reputation quotient score than Costco in 2011, the most recent measurement available. Nearly 75% of customers surveyed in MSN Money and JZ Analytics customer satisfaction surveys rated Costco's service as "great" or "excellent," while only 4% gave it a "poor" grade. According to Glassdoor, employees also appreciate the company and its leadership, with 83% saying they would recommend the company to a friend and 93% approving of CEO Craig Jelinek.

Reputation score: 77.98 2012 score: 78.09 Procter & Gamble Co., makers of well-known products such as Gillette shaving razors, Tide laundry detergent and Crest toothpaste, improved from 15th place in last year's ranking to ninth this year. The company has a solid reputation among both customers and employees. Customers are happy with the company's service. Since 2000, P&G's ACSI's score has been in the low- to mid-80s range each year. Company workers are also satisfied with their employer: P&G received a 3.9 out of 5 based on reviews posted on Glassdoor.

Reputation score: 78.29 2012 score: 79.22 Sony Corp. has lost traction with both consumers and investors. For years, the company has competed in the digital camera and hand-held videogames markets, both of which have been threatened by the emergence of the smartphone—where competition is fierce and Sony lacks a competitive offering. In the past 12 months, receipts for shares in Sony have declined 27% in price, and a weak outlook has led to speculation about a possible corporate restructuring. Sony's brand value declined by 8% in 2012, the fourth consecutive year the company's brand lost value, according to Interbrand. According to BrandZ, Sony's lost brand value was even greater in 2012 at 10%. Despite all the headwinds the company is facing, the company continues to excel in consumer service, which more than 85% of consumers rating the company "good" or excellent" in 2012.

Reputation score: 78.65 2012 score: 80.14 Although Whole Foods Market Inc.'s reputation score has declined from 80.14 in 2012 to 78.65 this year, the company's ranking among the most visible companies has actually improved from eighth- to seventh-most reputable. Helping the company's reputation is a history of satisfying customers. In both 2010 and 2011 Whole Foods was ranked second in customer satisfaction among all supermarkets by the ACSI. According to The Wall Street Journal, the company is hoping to further appeal to a wider range of consumers by lowering prices and stocking more valuable brands than before. The company's reputation got another boost when it ranked 71st on Fortune's "100 Best Companies to Work For" and was named by Harris Interactive as the leading company for social responsibility among all of the nation's most visible companies.

Reputation score: 80.39 2012 score: 81.99 Coca-Cola Co. remained among the top 10 most reputable companies in this year's report but moved down three slots compared with last year. The world's largest beverage company's emotional appeal is very high among consumers, scoring fourth-best in the category, which measures people's trust and respect of the brand. It is not surprising, then, that the Coke brand is rated by Interbrand as the most valuable in the world. The company's financial performance also helps its reputation score. Coca-Cola's share price is up 25% in the past five years, and the company's past 12 months net income exceeded $9 billion.

Reputation score: 80.95 2012 score: 80.45 Johnson & Johnson is one of just six companies to receive a score over 80. The company was ranked in the top five in four of the six reputational dimensions: fourth in social responsibility, third in emotional appeal, third in products and services, and fourth in workplace environment. Johnson & Johnson is the only company in the U.S. to receive a reputation score of at least 80 in every single year between 2006 to 2013. With the company's reputation taking a hit over the past several years due to a host of product recalls, J&J has taken decisive action and managed to restore its image in the past year. Among the moves the company has taken were replacing its CEO and phasing out the use of certain chemicals in its cosmetics and toiletries.

Reputation score: 81.32 2012 score: 82.82 Google Inc. has a strong reputation among both its customers and its employees. Nearly 44% of customers rate Google's customer service as "excellent," while another 41% rate it as "good." Just 3% rate its service as "poor." The company also has a reputation for being a workers' paradise. Google was ranked as the "Best Place to Work" by Fortune in 2012 for the second year in a row. According to the magazine, the company added "three wellness centers and a seven-acre sports complex, which includes a roller hockey rink; courts for basketball and boccie ball; and horseshoe pits." Interbrand ranked Google as the fourth-most valuable brand in its recent study, noting the brand's worth rose 26% in a one-year time frame.

Reputation score: 82.12 2012 score: 81.28 For the third consecutive year, Walt Disney Co. DIS -0.26% has a reputation score above 80, making it one of the nation's most reputable companies. The company has a stronger emotional appeal with consumers than any other well-known company except Amazon.com, according to Harris Interactive. The research company also ranks Disney as having exceptionally strong financial performance, trailing only Apple among the 60 companies Harris surveyed. In the past 12 months, Disney shares have risen more than 32%—more than all of the other of the most reputable companies except Amazon.com. Disney additionally is among the top-ranked companies by Harris for social responsibility, vision and leadership and workplace environment.

Reputation score: 82.54 2012 score: 85.62 After ranking as the nation's most reputable company in 2012, Apple Inc. slipped to the No. 2 spot in 2013. The company's financial performance also slowed. The company's most recent quarter disappointed investors as earnings remained flat and Apple's profit margins shrank. Its shares are down about 5% from this time last year. Despite the recent disappointment to investors, most consumers are happy with the company. Apple is ACSI's top rated company for consumer satisfaction among both cellphone and computer manufacturers. Additionally, more than 40% of customers rate the company's service as "excellent." This helps boost the company's appeal to consumers. Apple's brand value rose 129% in 2012, according to Interbrand, which ranked the device and computer maker as having the world's second most valuable brand. Apple was also ranked as the world's top brand by BrandZ.

Reputation score: 82.62 2012 score: 81.92 1-yr. stock performance: 45.2% 12-month sales: $61.09 billion Amazon.com Inc. is considered the most reputable company in the world, according to Harris Interactive. It was the fourth-most reputable company in 2012 and eighth-most reputable in 2011. Amazon.com received the highest scores for its emotional appeal and its products and services. It also scored in the top five in vision and leadership, financial performance and workplace environment. More than 53% of participants in a survey by MSN Money and JZ Analytics rated Amazon.com's customer service as "excellent"—the highest percent for any company—while a mere 1.8% rated it as "poor." Customer happiness seems to be reflected in the online retailer's financial performance. Its sales in the trailing 12 months were greater than $61 billion, and sales for the most recent quarter were 22% higher compared with the same time a year earlier.
Want more? Be sure to check out HuffPost Style on Twitter, Facebook, Tumblr, Pinterest and Instagram.