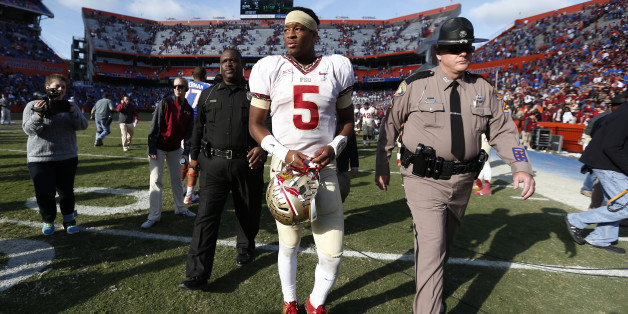 Several shirtless young men were spotted outside of the Leon County Courthouse in Tallahassee, Fla., on Thursday afternoon showing their support for Florida State quarterback Jameis Winston. These fellows, apparently Florida State fans, were spotted following state attorney Willie Meggs' announcement that Winston would not be charged with sexually assaulting a woman who accused him of raping her.
Winston's supporters appeared to have their chests painted with "JAMEIS," based on several photographs shared on Twitter.
SUBSCRIBE AND FOLLOW
Get top stories and blog posts emailed to me each day. Newsletters may offer personalized content or advertisements.
Learn more