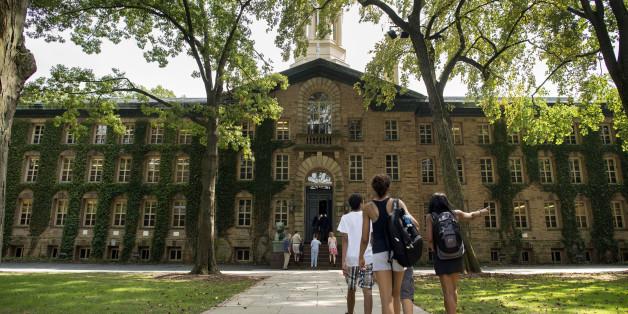 Bloomberg via Getty Images
Twelve people at two U.S. universities have developed bacterial meningitis so far this year, with most of the cases occurring in just the last month, according to news reports.
Meningitis is notoriously dangerous. USA Today reported that one student at UC Santa Barbara has already had to have two feet amputated because of the infection. Meningitis -- which occurs when the membranes around the brain and spinal cord (called the meninges) become inflamed -- can be caused by bacteria, fungi or a virus.
The Cleveland Clinic reported that acute bacterial meningitis is the most common form of meningitis, accounting for 80 percent of cases. Unfortunately, bacterial meningitis can be fatal -- the Centers for Disease Control and Prevention reported that there were 4,100 cases and 500 deaths from bacterial meningitis between 2003 and 2007.
The "hallmark symptoms" of meningitis are headache, fever and stiff neck, though other symptoms include vomiting, seizures, light sensitivity, skin rash and sleepiness, according to the Mayo Clinic. Symptoms often occur within 24 hours of being infected. It's important to see a doctor immediately if you suspect meningitis because recovery hinges on quick treatment. The Mayo Clinic points out that permanent brain damage or death can occur if you delay immediate treatment, which often includes intravenous antibiotics and cortisone medications.
Fortunately, the CDC points out that most bacterial causes of meningitis -- while contagious -- are not as easy to catch as the viruses that cause cold or the flu; you can't get it just by breathing the same air as an infected person, or through casual contact with an infected person. However, sustained, close contact with an infected person can put you at risk for meningitis (like if you live in the same place or spend prolonged periods of time with someone during the day), as well as coming into contact directly with an infected person's oral secretions, according to the CDC.

FOLLOW HUFFPOST