The cover of the New Yorker next week will pay tribute to Former South African President Nelson Mandela, who died on Thursday at 95, the magazine reported.
See the cover below: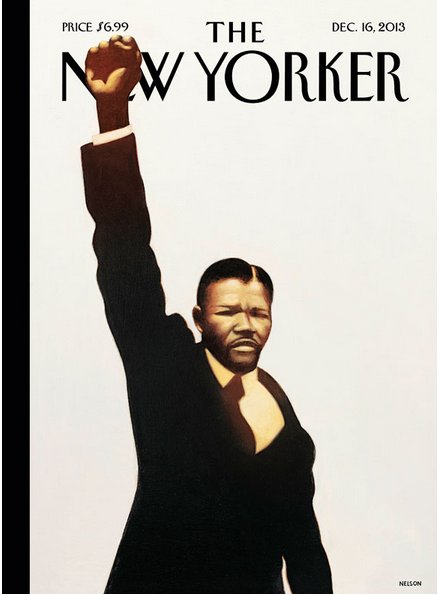 The cover is entitled, "Madiba," Mandela's tribal name, and is the artwork of author and artist Kadir Nelson. Nelson, who has illustrated a children's book on Mandela, told the New Yorker that he drew this cover to reflect a young Mandela "during the time that he was on trial with over a hundred of his comrades."
"I wanted to make a simple and bold statement about Mandela and his life as a freedom fighter," he said. "The raised fist and the simple, stark palette reminded me of posters and anti-apartheid imagery of the nineteen-eighties. This painting is a tribute to the struggle for freedom from all forms of discrimination, and Nelson's very prominent role as a leader in the anti-apartheid movement."
ALSO ON HUFFPOST:
PHOTO GALLERY
BEFORE YOU GO
Nelson Mandela (Captions by AP)
PHOTO GALLERY
Nelson Mandela (Captions by AP)