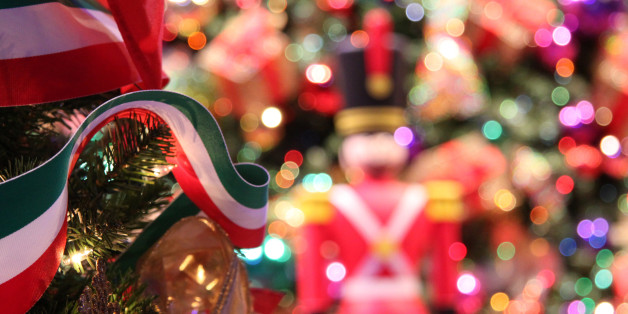 Story by Lizzie Schiffman, courtesy DNAinfo Chicago:
STREETERVILLE — A Christmas tree trimmed with references to the popular erotic novel "Fifty Shades of Grey" was removed from Navy Pier's Winter WonderFest after event staff questioned whether handcuffs and other decorations were appropriate for the kid-focused festival.
The 95 trees for this year's fest, which kicks off Friday, were installed this week after they were decorated by Near West Side event design firm Ivan Carlson, which has done the tree-trimming every year since the fest's inception in 2001.
Gary Jackson, Ivan Carlson's creative director, said Navy Pier requested this year's trees have themes, like Disney cartoon characters or famous modern artists (one trio of trees nods to Jackson Pollack, Piet Mondrian and Roy Lichtenstein). Other motifs include a tree covered in toys and puzzles and monochromatic color schemes.