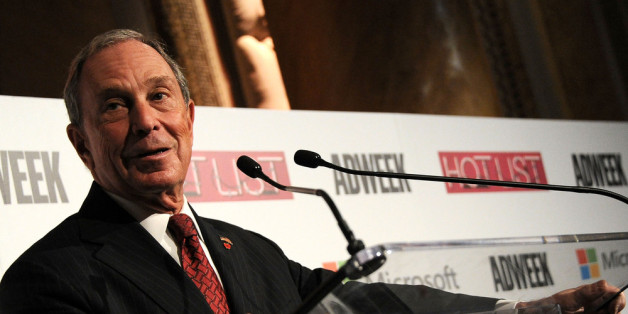 Habla español? Like, sort of.
Mayor Michael Bloomberg's Spanish is far from perfect; it's really no secret considering a parody Twitter account dedicated to Bloomberg's stumbling pronunciations exists.
But to those critics mocking his Spanish skills, the outgoing mayor advises them to "get a life." Hm, bitter much?
Speaking on his weekly radio show Friday, Bloomberg said:
And these people that make fun of me, you know, what do I care? You know, you wonder, why don't they just get a life?
Well, he's not giving up on it at least. In an interview with Forbes this past October, Bloomberg said he was going to spend some of his upcoming time off learning to speak Spanish "like a native."
The New York Times reports Bloomberg has actually been quite dedicated to learning the language, as he's worked with a private instructor for more than a decade to improve his Spanish.
Whatever the case, long live @ElBloombito!