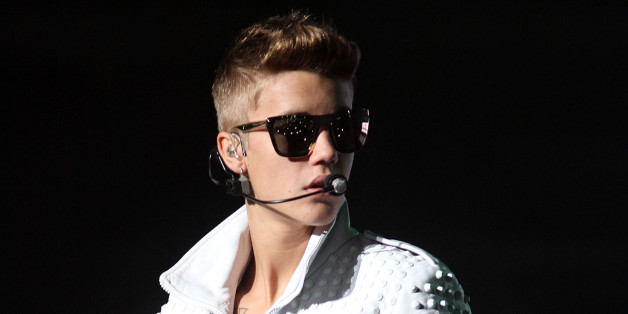 Justin Bieber seems to have spent most of 2013 working to prove he's not just another well-behaved teen pop star. As someone who's had his fair share of ups, downs and intense backlash this year, we're guessing Bieber will be totally fine putting 2013 behind him. Here's a look at the biggest Bieber-moment of 2013:
Reaction: Yikes! Fans were wondering what happened to the "Baby" crooner.
February was drama free for our boy. He hosted SNL, where he apologized for, ahem, having smoked pot and to be honest, was actually quite funny.
Biebes has had plenty of problems related to his pet monkey this past year, which all started in March, when the star attempted to bring the primate into Germany without proper documentation. The monkey, named Mally, was placed in quarantine and later seized by the country. Justin posted the photograph below to his Instagram account before he was separated from his furry friend.
Reaction: Bieber might actually like non-humans more than humans.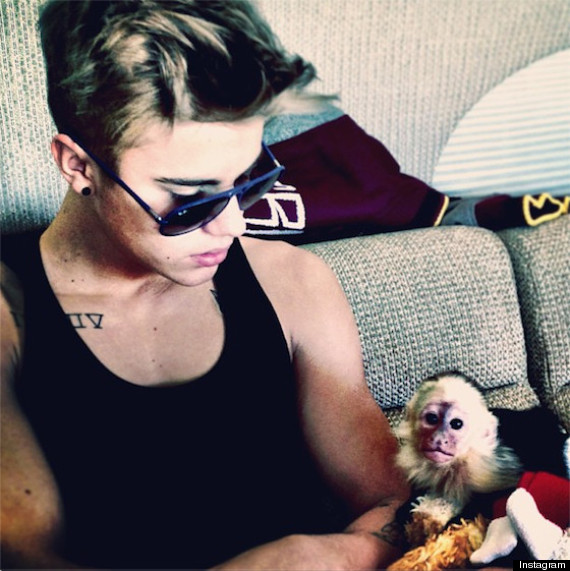 In April, the singer visited the Anne Frank house in Amsterdam and left a comment in the museum's guestbook which stirred up much controversy.
Reaction: The world doesn't revolve around you, Justin, even if millions of screaming tweens think otherwise.
Reaction: Success! But will his boyish, charming smile ever return?
In June, Bieber was banned for life from Las Vegas Indoor Skydiving after allegedly not paying for his after-hours session. In lieu of paying the $1,600 fee, the singer had promised to post a photo of the facility on Instagram as publicity, but failed to deliver.
Reaction: Justin should have known the best things in life aren't free.
Justin really upped the ante in July, when a video surfaced of him trading in the urinal for a restaurant mop bucket and yelling "F*** Bill Clinton!"
Reaction: The people readied their proverbial pitchforks. This might have been Bieber's darkest hour.
In late August, Bieber was rushed and tackled by an eager partygoer at a nightclub in Canada. GossipCop reported that the attack was unprovoked and that our boy attempted only to defend himself, so that's really 1:0 for the Biebes.
Reaction: Stay safe, Biebes!
In September, Bieber graced the Great Wall of China with his presence and caught a lot of negative attention when a photo surfaced on Twitter of his bodyguards carrying him on their shoulders. The tweets have since been removed, but the Internet never forgets.
Reaction: Fans were puzzled why the ultra-fit performer lacked the strength to put one foot in front of the other.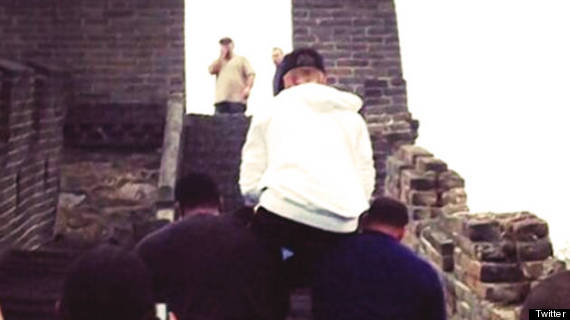 Reaction: Gold star for Biebes! If only we saw this side of him more often.
A young lady by the name of Tati Neves took to the Internet in November to post a now-viral video of Bieber sleeping in a hotel room. She later said that he looked "great naked" and that he was "good in bed," leading a public discussion about Bieber's party habits.
Reaction: Neutral. What Biebes does in the privacy of his bed is his own business.
Earlier this month, he angered an auditorium full of Aussies by showing up 70 minutes late to his Melbourne performance.
Reaction: There's still time! Hopefully he'll use the remaining weeks of December to end 2013 on a positive note.
Conclusion: At 19, Bieber may be old enough to legally consume alcohol in Canada, but he's still got a lot of growing up to do. Let's hope that 2014 brings him more Octobers and fewer Julys.
Related on HuffPost:
Justin Bieber through the years
SUBSCRIBE AND FOLLOW
Get top stories and blog posts emailed to me each day. Newsletters may offer personalized content or advertisements.
Learn more